Foreign Office Minister Jeremy Browne tells British businesses to act now to seize opportunities in Asia.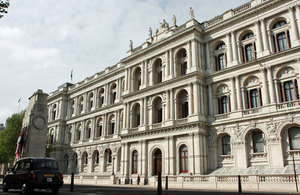 The fast-growing economies of the Far East represent the best chance for East Anglian busineses to boost their prosperity, company bosses will be told today.
Foreign Office Minister Jeremy Browne will today talk to 100 bosses of small and medium sized companies at the latest of a series of events design to help firms make the most of the opportunities in Asia.
With the economies of South-East Asia set to expand by 50 per cent by 2015, the government has put renewed emphasis on giving firms the help they need to sell in the world's fastest growing markets.
The International Monetary Fund estimate the economy of Asia would grow by 50 per cent in five years.
The Foreign Office Minister said:
Future growth will only come from the private sector. There is a renewed focus on commerce in government and within the Foreign & Commonwealth Office.
I want to make sure companies understand the government is completely behind them and we are determined to do whatever we can to help these businesses make the sales and foreign investments that will generate jobs and prosperity.
Published 10 February 2011