News story
Distributing quit kits in 2013
Following the success of this year's Quit Kit campaign, the Department would like to invite pharmacies across England to distribute Quit Kits…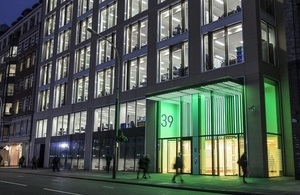 Following the success of this year's Quit Kit campaign, the Department would like to invite pharmacies across England to distribute Quit Kits to smokers between January and March 2013. The campaign will be supported by a national advertising campaign encouraging smokers to visit their nearest participating pharmacy to pick up a Quit Kit.
The Quit Kit is a box of practical tools and advice to help smokers quit smoking, and has been developed by experts, smokers and ex-smokers.
Independent pharmacies can call 0800 678 3173 to place an order for 20 Quit Kits each time. The order line will be open from 1 November 2012 until 29 March 2013 or whilst stocks last. The line is open Monday to Friday, 8am to 6pm. If you are a large multiple pharmacy or part of a small chain of pharmacies, please check with your head office as we may already be liaising with you.
If you are a part of a pharmacy chain and would like to order Quit Kits, please email pharmacyorders@dh.gsi.gov.uk.
Published 16 November 2012