Distributing quit kits in 2012
Following the success of this year's Quit Kit campaign, the Department would like to invite pharmacies across England to distribute Quit Kits to smokers between January and March 2012.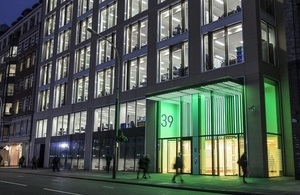 The campaign will be supported by a national advertising campaign encouraging smokers to visit their nearest participating pharmacy to pick up a Quit Kit.
The Quit Kit is a box of practical tools and advice to help smokers quit smoking. Between January to March 2011, more than 3,700 pharmacies across England helped distribute Quit Kits to smokers. Seventy percent of smokers who picked up a Quit Kit attempted to quit smoking as a result.
Independent pharmacies can order Quit Kits using the dedicated Quit Kit orderline on 0800 678 3173. Pharmacies are encouraged to make orders as early as possible to ensure delivery of Kits mid to end of December, in time for a Jan campaign launch. Multiple pharmacies should speak to their head office.
Published 23 September 2011