News story
Disasters Emergency Committee Syria Crisis Appeal
Response to the launch of the DEC Syria Crisis Appeal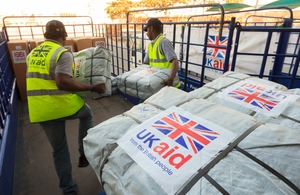 Responding to the launch of the DEC Syria Crisis Appeal, International Development Secretary, Justine Greening said:
We welcome the Disasters Emergency Committee (DEC) appeal to do more for people in desperate need.
This conflict continues to cause appalling suffering. Over four million people in Syria are in urgent need of assistance and a million refugees need humanitarian support.
The British Government has led the international response with medical help, food, shelter and clean water but more needs to be done. Other donors must honour their funding promises and it is time that all parties to the conflict allow humanitarian access to all areas of Syria.
Find out more about the UK's humanitarian response in Syria and neighbouring countries.
Published 20 March 2013