Digital by default proposed for government services
Public services should be delivered online or by other digital means, the government has announced in response to a report by Martha Lane Fox.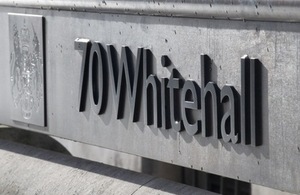 Public services should be delivered online or by other digital means, the government has announced in response to a report published by Martha Lane Fox today (23 November 2010). The report, and the government's initial response, argues for a channel shift that will increasingly see public services provided digitally 'by default'.
Martha Lane Fox, the UK Digital Champion, has published a report 'Directgov 2010 and beyond: revolution not evolution' that calls for radical improvement to government internet services to provide higher quality and more convenient 24/7 services to users. In her report to the Minister of the Cabinet Office she argues that as well as delivering better services for citizens, shifting 30% of government service delivery contracts to digital channels has the potential to deliver gross annual savings of more than £1.3 billion, rising to £2.2 billion if 50% of contacts shifted to digital.
The recommendations in her report, which have been welcomed by Francis Maude, argue for the simplification and strengthening of digital government to improve the quality, and consequently use, of online channels. She proposes:
making Directgov the 'customer champion with teeth' to drive up the quality of government's online services
simplifying the user experience of digital public services by making all of government's transactional services available through Directgov
ensuring online government information and services are available wherever people are on the web by opening up applications and services to other organisations
recruiting an Executive Director for Digital and Information in the Cabinet Office to drive change and bring together existing teams working in this area
asking Directgov and Business Link to create a plan of what would be involved to converge the sites into a single domain
Martha Lane Fox, UK Digital Champion, said:
For years, businesses have been using digital communications to improve services and engagement with their consumers. Government should take advantage of the more open, agile and cheaper digital technologies to deliver simpler and more effective digital services to users, particularly to disadvantaged groups who are some of the heaviest users of government services.

Through Race Online 2012, we now have more than 800 partners promising to help nearly 1.8 million new people enjoy the benefits of more convenient internet services by the end of the Olympic year.

My report outlines specific measures to improve the amount and quality of transactional services the government provides. But this is just the beginning: the government must look at more dramatic measures - such as syndicating and opening up information and services to other organisations - to be able to offer genuine improvements to consumers, taxpayers, business and citizens in the UK.
Minister for the Cabinet Office, Francis Maude, has today responded to the report:
We will use digital technology to drive better services and lower costs. At present we inherited contracts that effectively limit the number of people who can use some online services. And for most benefits it is simply not possible to apply online. This is inconvenient, expensive, wasteful and ridiculous and it can not continue.

The shift towards online services also has the power to transform the relationship between government and individuals. As Martha Lane Fox's insightful report shows quality online services can be the default solution for people needing government services. Not only are services more convenient and cheaper, but they can be better and more personalised.

This does not mean we will abandon groups that are less likely to access the internet: we recognise that we cannot leave anyone behind. Every single government service must be available to everyone - no matter if they are online or not.
Published 23 November 2010