Press release
Diagnostics waiting times & activity data, month ending 31 December 2011
Monthly data published today gives the waiting times for 15 key diagnostic tests carried out in the NHS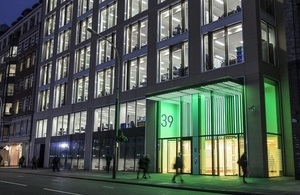 The monthly data published today gives the waiting times for 15 key diagnostic tests carried out in the NHS.
More information, including a diagnostic data Q&A, is available on the DH website.
Main findings this month
The number of patients, for whom English commissioners are responsible, waiting 6 weeks or more for any one of the 15 key diagnostics tests at the end of December 2011 was 8,000, an increase of 1,500 from November 2011, but a decrease of 2,100 from December 2010.
Of the patients waiting at the end of December 2011, 98.6% had been waiting under 6 weeks, compared to 98.9% in November 2011, and 98.0% in December 2010.
Imperial College Healthcare NHS Trust did not submit data this month.
Published 8 February 2012