DFID research: What works to prevent violence against women by their partners?
Bringing together evidence of what works in low- and middle- income countries to prevent violence against women by their male partners.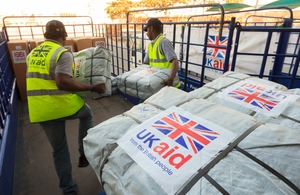 A new DFID-funded Evidence Overview, now available on R4D, brings together key empirical evidence of what works in low- and middle- income countries to prevent violence against women by their husbands and other male partners. The report, published on the eve of World Women's Day, focuses on global efforts to prevent partner violence, drawing on a series of evidence-based impact evaluations of programmes that seek to reduce the overall level of violence in the medium to long term.  
The purpose of the report is to help inform the future direction of DFID programming on violence against women with an eye towards maximizing its impact and ensuring the best use of scarce resources for lasting impact.
Partner violence is the most common form of violence against women. At the population level, it greatly exceeds the prevalence of all other forms of physical and sexual abuse in women's lives. Fortunately, there is now a substantial amount of research is available on partner violence, which this synthesis is able to bring together, and provide a timely reminder of the valuable work done to date.
Partner violence also provides a strategic entry point for efforts to reduce violence more broadly - because the family, where the vast majority of violent acts occur, is also where habits and behaviours are formed for successive generations. Focusing on partner violence in this way also builds a strong and necessary foundation for preventing other forms of abuse.
The focus within the overview on programmatic learning has generated considerable insight into "what works" through decades of experience in the field piloting, refining, and studying particular programmes. However, the practice-based insights outlined in the review are also supplemented by information from the research-based literature. This includes looking at evidence that establishes the link between key factors and risk of partner violence, and second, what is known about the effectiveness of interventions to either reduce partner violence directly or indirectly.
This evidence paper was produced by the DFID-Funded Strengthening Evidence on Gender Equality and Development programme.
Published 7 March 2012