DFID research: Defending the Longitudinal Panel in Nepal
Rachel Slater, Research Director of SLRC, has written a new blog outlining the logistical and social challenges of longitudinal studies.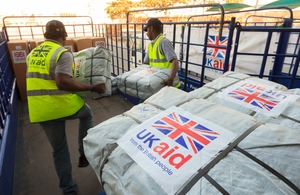 The difficulties of doing research in conflict environments are legion: but they should not make it impossible. The Secure Livelihoods Research Consortium (SLRC) is about to carry out quantitative surveys in its seven focus countries to explore how livelihoods recover following conflict, and how access to basic services affects perceptions of government.  They plan to return to the same households in three years' time, but doing such a longitudinal study - a standard research method - poses unique problems in these fragile settings.
Rachel Slater, Research Director for SLRC describes some of the logistical and security challenges they face in a recent blog written after joining the SLRC Nepal survey team as they conduct their first round of interviews.  She reflects on whether people are right to be skeptical about the programme's use of quantitative survey methods.
Discussing common reactions to quantitative panel survey methods, Rachel Slater explains why she feels their approach is justified. Detailing her recent journey to Ilam on the first stage of a new survey, she describes the logistical challenges faced, such as language barriers and team security, as well as reflecting on the assumptions which sometimes influence team thinking.
Referring to "conflict exceptionalism" she discusses how assumptions around conflict and its influence should be avoided, highlighting that it is not always the cause or outcome of all their findings. She notes that quantitative surveying should go some way to capturing the multiplicity of threats surrounding livelihoods in conflict-affected regions.
SLRC have just completed the first round of the survey in DRC, Nepal, Pakistan and Sri Lanka, are currently in the field in Uganda, and will go into the field soon in Afghanistan.
To read Rachel Slater's blog in full and to keep up to date with the progress of the survey visit the SLRC website here.
Published 11 January 2013