Developing the Public health system
Following the Health and Social Care Act receiving Royal Assent and passing into law, Chief Medical Officer, Professor Dame Sally Davis has …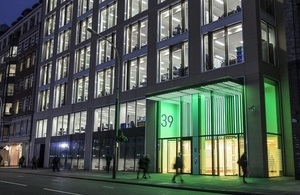 Following the Health and Social Care Act receiving Royal Assent and passing into law, Chief Medical Officer, Professor Dame Sally Davis has written to the pubic health community.
The reforms in the new Health and Social Care Act give public health a higher profile role, making the changes that are necessary right across communities, including a new statutory duty shared by the NHS, the Board and the Secretary of State to reduce inequalities in health when they undertake their public health responsibilities in 2013.
Establishing the new public health arrangements in a short timescale is both a challenge and an opportunity for the public health community
Dame Sally is confident the public health community can continue to harness the collective experience, expertise and determination to create a world-class public health system.
Read Professor Dame Sally Davis' full letter to the public health community
Published 5 April 2012