News story
Details of new visa free scheme for Gulf announced
From the 1st January 2014, Emirati, Omani and Qatari passport holders will be able to obtain an electronic visa waiver to travel to the UK.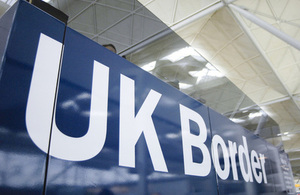 Electronic Visa Waiver is free of charge
The new Electronic Visa Waiver is free of charge and is a quick and straightforward alternative to a visit visa application. Those eligible for the visa waiver will be able to travel to the UK after completing and printing a short online form, 48 hours before travel. We intend to extend similar arrangements to Kuwait later in 2014.
Visit visas issued to Middle East nationals up 29%
The change follows increases in tourists and business visitors from these countries in the past year, with a 29% rise in visit visas issued to nationals from the Middle East. Globally, visit visas to the UK have increased by 15%.
Home Secretary Theresa May said:
The Electronic Visa Waiver scheme is another example of how UK Visas and Immigration is innovating in order to serve the needs of its customers and ensure Britain succeeds in the global race.

Britain is open for business and genuine visitors and tourists coming here to enjoy our world class attractions, study or do business are always welcome.

The government keeps visa regimes under constant review to ensure that they are aligned to risk. Our reforms are working and immigration continues to fall.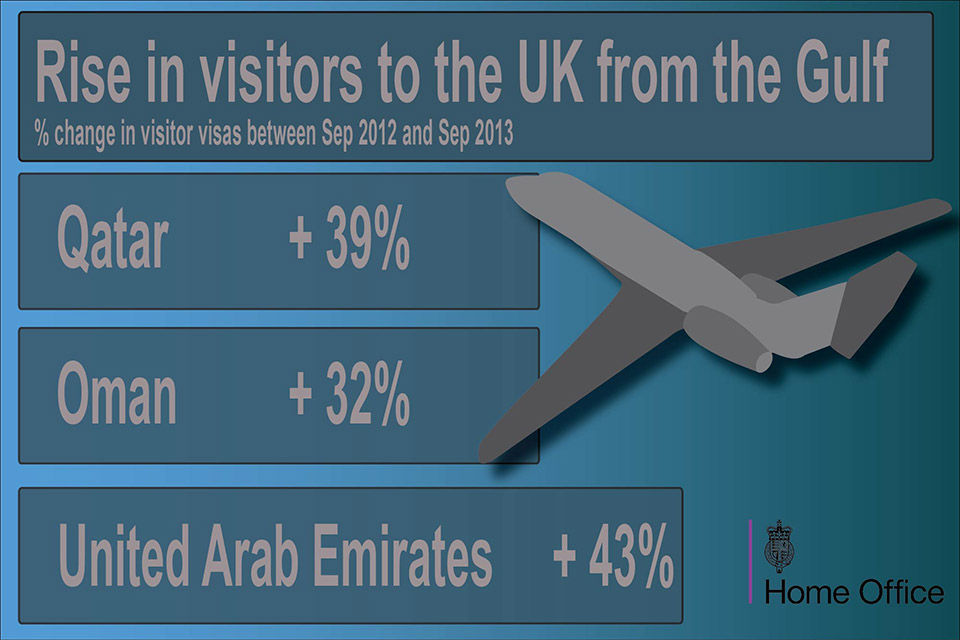 UK Visas and Immigration has made a number of improvements to the visa system in the last year in order to attract more business travellers and visitors to the UK. For example, announcing same day visa services and mobile visa service in India and China and the further rollout of premium services such as the 3-5 day visa processing and the GREAT Club. We plan to continue to introduce further improvements to the visa service, supporting the UK to succeed in the global race.
Read more about the introduction of the Electronic Visa Waiver
Published 9 December 2013