Designs help combat hospital bugs
Four new bedside furniture designs to reduce healthcare associated infections are available today for the NHS to purchase after testing showed…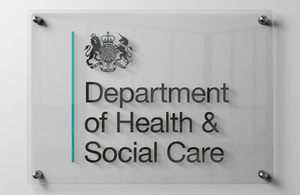 Four new bedside furniture designs to reduce healthcare associated infections are available today for the NHS to purchase after testing showed positive patient and staff feedback.
The new designs for a patient chair, bedside cabinet, over bed table and a commode proved easier and quicker to clean and have tested in eight hospitals across England.
The designs were tested by an independent laboratory for cleanability in comparison with existing hospital furniture, as well as user-friendliness by ward staff, patients and visitors.
The report published today, Design Bugs Out - product evaluation report is intended to assist the NHS in making informed decisions about purchasing the four Design Bugs Out products. These are now all available in the NHS Supply Chain catalogue online.
Health Minister Simon Burns said:
"These four innovative and user friendly furniture designs - now available for hospitals to buy - provide additional ways to help to reduce and eliminate healthcare associated infections. They will make it easier for staff to keep wards cleaner and help combat the spread of infections. This means keeping patients healthier, as well as saving the NHS money in the long term."
The evaluation feedback showed positive reactions from both patients and staff for all four products - with patient acceptability ratings proving high:
patient chair - 91 per cent found the chair clean, comfortable, safe and supportive
bedside cabinet - 77 per cent thought that the new cabinet was sturdy and durable and looked good
overbed table - 91 per cent were in favour of the new design.
commode - 90 per cent thought the commode looked good and they liked it.
The furniture resulted from the Design Bugs Out project, a partnership between the Department of Health and the Design Council. It brought together clinical specialists, patients and frontline hospital staff with designers and manufacturers to produce furniture designs that are not only easier and quicker to clean but functional and comfortable and at a comparable price.
See new designs help to combat bugs in hospitals press release
Published 18 November 2011