Deputy Prime Minister meets Spain's Mariano Rajoy
Deputy Prime Minister, Nick Clegg today visited Spanish Prime Minister elect, Mariano Rajoy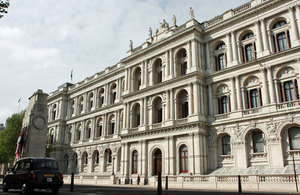 Deputy Prime Minister, Nick Clegg visited Madrid today to meet with Spanish Prime Minister Elect, Mariano Rajoy and congratulate him on his victory in the general elections held on 20th November.
During the meeting, which lasted for an hour and was held in a relaxed and friendly atmosphere, Mr Clegg and Mr Rajoy discussed, amongst other things, the challenges that face the Eurozone and the need for the EU to adopt the necessary measures to deal with the current economic crisis, whilst ensuring growth and employment.
The two leaders also discussed bilateral issues such as economic and business relations, as well as reinforcing the links that bind the two countries.
Search the news archive
Published 2 December 2011