Deputy Prime Minister announces next phase of Your Freedom
Deputy Prime Minister Nick Clegg has today thanked the public for their contribution to the Your Freedom debate, which he launched on 1 July.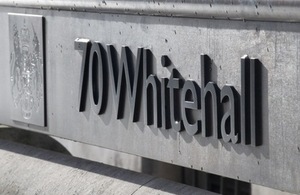 Now that 46,000 people have left 14,000 ideas and 95,000 comments on the Your Freedom website, Mr Clegg said that it is time for ministers and officials to set to work examining every idea to see what might be feasible and how it might be brought into effect.
This phase of Your Freedom will begin on Friday 10 September, after which the site will not be accepting new comments or ideas
This is the last chance for people to log on to http://yourfreedom.hmg.gov.uk and give the government their views on how to restore civil liberties, repeal unnecessary laws and roll back bureaucracy affecting businesses and civil society.
The Government promised that every idea would be considered, and that is the phase the project is entering now. The first legislation that will show the major influence of Your Freedom will be the Freedom Bill planned for the autumn by the Home Office.
The Department for Business, Innovation and Skills last week brought in a new "One-in, One-out" rule for regulation -  where any new regulation brought in must be matched by one out of equivalent value, thus reducing the burden of unnecessary red tape. Your Freedom will be an invaluable resource for officials tasked with ensuring this happens.
Although they will be closed for further comments, the Your Freedom discussions will be kept for posterity on the website of the National Archives.
The Deputy PM said:
I have been delighted by, the public response over the past two months. The debate has been honest, uninhibited and robust, and that is what real democracy is all about. Now we in Government have to be sure to give your ideas the careful consideration they deserve.

We won't agree with all the ideas, but they will be carefully considered as we assess how the best ideas can be implemented. Everyone can be assured that their vital input will be taken into account as the Coalition moves forward with its programme.
Notes to editors
The Deputy Prime Minister's video message announcing the closure can be viewed at http://yourfreedom.hmg.gov.uk
The site will close for ideas and comments at 5pm on Friday 10 September.
For Cabinet Office press office contact details, visit the press office page.
Published 8 September 2010