Departmental response to Daily Telegraph story suggesting communities wont be able to resist development
The Department responds to an article in the Daily Telegraph on John Rhodes' Youtube comments that the National Planning Policy Framework is…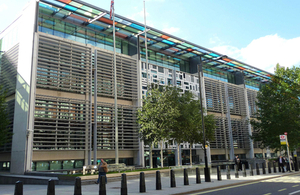 The Department responds to an article in the Daily Telegraph on John Rhodes' Youtube comments that the National Planning Policy Framework is not designed to give communities the chance to resist development.
A spokesperson said:
This is simply not true. The draft framework puts local people in the driving seat by giving communities the power to decide the areas they wish to see developed and those to be protected, through their Local Plan, which will be sovereign and drive planning decision making.

Communities must be places where people are proud to live and raise a family, which is why the draft framework states all proposals will need to be sustainable and satisfy the strong environmental safeguards that remain part of the planning system, including protecting them from unacceptable development.
Published 13 September 2011