Department seeks members of the Herbal Medicines Advisory Committee
4 February 2013 update: the closing date for applications has been extended to 19 Febuary 2013.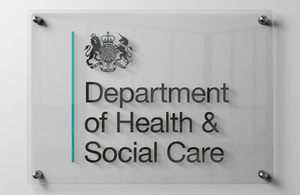 The position
The Herbal Medicines Advisory Committee (HMAC) advises on the safety, quality and efficacy, in relation to human use of herbal medicinal products which are either eligible for registration or unlicensed.
**Members will need to possess or develop a working knowledge and understanding of the UK and European medicines regulatory procedures in relation to herbal medicines and will need to contribute by drawing on their expertise on meeting agenda items.
Candidates will have experience of committee membership and the ability to assimilate complex scientific information at short notice. In addition, candidates should have recent experience in one of the following; pharmacy including pharmaceutical quality and standards, pharmacognosy, phytochemistry, quality assurance of herbal medicinal products including analytical methods, as a herbal practitioner, as a toxicologist or as a consultant paediatrician (medically qualified) who is not a herbal practitioner.
Members will be required to speak on a range of relevant issues and provide advice to the Medicines and Healthcare products Regulatory Agency (MHRA) when required.  Members should also be prepared to relinquish all personal interests of a financial nature in the pharmaceutical and related industries.
Time and pay
Members will receive £325 per meeting for a time commitment of approximately 1 day a month.  
How to apply
If you require an alternative format such as Braille, large print or audio please call Holly Wainwright on 0113 254 6135 quoting the reference EC12-08.
Closing date
*The closing date for applications is midday on 19 February 2013.
More information
Read more about non executive appointments.
We value and promote diversity and are committed to equality of opportunity for all and appointments made on merit.
Published 19 December 2012