Press release
Department of Health to revamp outdated Victorian hospital deemed 'not fit for purpose' by the regulator
A high security hospital that has been branded 'not fit for purpose' by the regulator is to get an upgrade to facilities for patients and staff.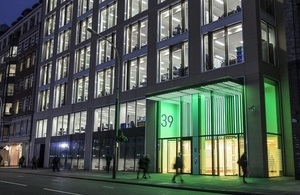 The Department of Health is to invest in the Victorian site at Broadmoor Hospital, which dates back to 1860, replacing the old buildings with fit-for-purpose and secure facilities.
Facilities at the hospital, which treats patients with some of the most challenging cases of psychiatric and mental health problems in the country, will be improved to make sure that patients have access to the right treatment in a secure and safe environment.
The investment of £298 million follows the Commission for Health Improvement report in 2003, which concluded that "the accommodation at Broadmoor Hospital is no longer fit for the delivery of modern mental health services".  Standards of care, which are currently good, are nonetheless increasing hard to deliver.
Care Services Minister, Paul Burstow said;
"It is clear that the facilities at Broadmoor are no longer fit for purpose. This investment is vital if we are to maintain security at the site and provide patients with treatment in the most appropriate conditions.
"The redevelopment will ensure that the hospital can provide facilities where patients can be treated and recover in a safe and restricted environment. We cannot let this hospital continue to crumble."
The hospital treats people with mental illness and personality disorders who represent a high degree of risk to themselves or to others.
 
The money being invested into redeveloping the secure site is to be used to:
build new high quality secure accommodation buildings; and
provide more modern, fit-for-purpose facilities to treat patients in a secure environment.
The intention is that this investment will be completed by the end of 2018 and will provide a modern, safe and secure environment for patients staff and the public, while bringing healthcare services at the hospital into line with NICE and best practice guidelines.
Notes to editors
Published 11 July 2012