News story
Department of Health seeks members for Advisory Committee on Dangerous Pathogens
The Department of Health wants to appoint 5 new members for the Advisory Committee on Dangerous Pathogens (ACDP).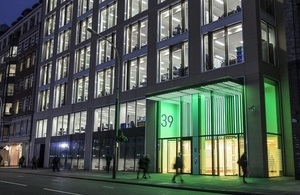 The position
The ACDP, which advises on all aspects of hazards and risks to workers and others from exposure to pathogens, is looking for 5 Expert Members. You will need to have an outstanding record of achievement and personal credibility in one of the following fields:
clinical and research virology, particularly respiratory viruses
epidemiology and/or public health
veterinary microbiology/parasitology
infectious disease specialist
biomedical scientist with practical day-to-day experience of working at ACDP category levels 3 and 4
The Department of Health's Senior Responsible Officer determines the length of appointments, which will be for up to 3 years.
Time and pay
Members will be expected to devote 3 full days a year to attend and participate at main ACDP meetings. There is no remuneration for these posts but expenses are paid in line with central policy.
Application forms
ACDP Information Pack for Applicants (PDF, 150KB, 14 pages)
ACDP Expert Members Application Form (MS Word Document, 219KB)
ACDP Annex A Monitoring Form (MS Word Document, 49KB)
Closing date
The closing date for applications has been further extended to midday on 24 June 2013.
Alternative formats
If you require an alternative format such as braille, large print or audio please call Samantha Alcock on 0113 254 5845 quoting the reference EC13-19. The Department of Health values and promotes diversity and is committed to equality of opportunity for all.
Published 24 May 2013
Last updated 17 June 2013
+ show all updates
Updated to reflect a deadline extension.
Updated to extend the application deadline to 18 June 2013.
First published.