News story
Department of Health seeks lay and expert members of the Committee on Carcinogenicity of Chemicals in Food, Consumer Products and the Environment
Expert and lay members are being sought for The Committee on Carcinogenicity of Chemicals in Food, Consumer Products and the Environment (COC).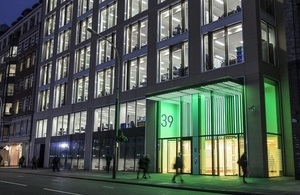 The COC provides independent expert advice to the Department of Health, Food Standards Agency and other government departments and agencies on the risk to humans of cancer from substances such as environmental contaminants, food additives and contaminants and chemicals in cosmetics or household products.
The positions
The committee is looking to appoint lay members with a scientific background or a background in scientific or risk communication and a demonstrable interest in the effects of chemicals on health.
The expert members will have expertise in toxicology, pathology, pharmacokinetics and metabolism and/or genetic toxicology.
Time and pay
Members for all posts will receive £123 per meeting, plus a reading fee of £30 per meeting for a time commitment of 3 meetings per year.
How to apply
If you require an alternative format such as Braille, large print or audio please call Samantha Alcock on 0113 254 5845 quoting the reference EC13-07.
Closing date
The closing date for applications is midday on 21 March 2013.
We value and promote diversity and are committed to equality of opportunity for all and appointments made on merit.
Published 5 February 2013