Department of Health NHS staff tracking survey launched
Survey to gauge NHS staff awareness around a range of key issues including major NHS initiatives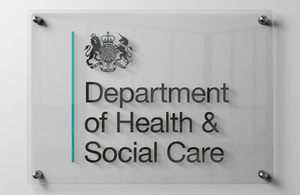 The Department of Health (DH) wishes to gauge NHS staff awareness around a range of key issues including major NHS policy initiatives, and attitudes towards them.  It is therefore conducting a survey across a range of NHS staff of different grades and in different job roles across England.
The survey will take the form of a telephone interview to be carried out by the independent research agency, GfK NOP, on our behalf.  Fieldwork is taking place during October-December 2011.  We are aiming to achieve roughly 1,000 interviews lasting around 20 minutes on average. The survey will be conducted across all the SHA clusters in order to ensure that staff views are represented across the country.
If staff members are not available to complete the interview when called, the research company will be pleased to make an appointment to call back at another more convenient time.
All responses are completely confidential, and DH will not know any individual's answers.  Data is kept secure and processed in line with the Data Protection Act, and GfK NOP operates within the Market Research Society Code of Conduct.
Please note that this survey is not classified as research under the Research Governance Framework.  This survey  has been approved by the Review of Central Returns Steering Committee  ( ROCR) and the reference is ROCR/OR/2118/001VOLU.
DH hopes that of those approached, as many staff as possible will be able to help with this important project.
If you should have any questions about this you could contact Christine Roberts at DH Comms either by email, or on 0207 972 5270.
Gateway ref: 16774
Published 20 October 2011