Department of Health and NHS investigations into Jimmy Savile
Investigations are being carried out into Jimmy Savile's involvement in Broadmoor Hospital, Stoke Mandeville Hospital and the Leeds General Infirmary.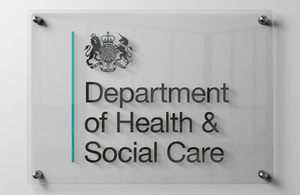 The West London Mental Health Trust, who now run Broadmoor Hospital, and the Department of Health are undertaking a joint investigation into Savile's role there. The Department was previously responsible for the running of the organisation. Leeds Teaching Hospitals NHS Trust and Buckinghamshire NHS Health Trust are leading respectively on the Leeds General Infirmary and Stoke Mandeville investigations.
Terms of reference have now been published for all three investigations:
When the investigations have concluded, each will produce a report and these will be made public.
Kate Lampard, a former barrister, is providing oversight to these three investigations. She will ensure that they follow a robust process aimed at protecting the interest of patients. In light of any findings or recommendations from the investigations she is overseeing, she has also been asked to identify any themes that  could improve processes or guidelines more widely. This is an important part of learning lessons from the investigations being undertaken.
See more on Department of Health and NHS investigations into Jimmy Savile
Published 6 December 2012