News story
Denmark and UK in agreement on green economy: joint statement by The Rt Hon Chris Huhne MP and Dr Lykke Friis
Denmark and the UK are in agreement that our future prosperity depends on stimulating green growth, and getting off the oil hook. Both our …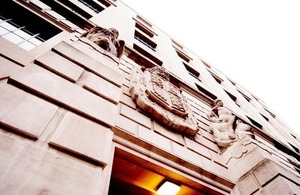 Denmark and the UK are in agreement that our future prosperity depends on stimulating green growth, and getting off the oil hook.
Both our countries are working on radical and transformative plans to decarbonise our energy supplies and support new green innovation. And we're working together on initiatives such as the North Seas Offshore grid and the development of smart grid technology, while our businesses are driving forward ambitious offshore wind development.
The Danish 'Energy Strategy 2050' outlines an impressive long-term plan towards realising the Danish government's goal of achieving independence from coal, oil and natural gas by 2050. Increasing energy efficiency and the use of renewable energy are key to delivering these results.
The UK's Coalition Government has demonstrated the importance of taking ambitious action at home on low-carbon policies at the same time as setting out a long-term vision for transforming its economy.
Decarbonising further, faster, can keep Europe ahead in the global low carbon race, but the UK and Denmark can't do that alone. That's why the EU Commission's forthcoming 2050 roadmap must kick-start the debate in Europe by offering a cost-effective, credible and ambitious pathway that enables member states to take the decisions that will stimulate low-carbon investment and take Europe beyond the cul-de-sac that's the current 20% cut target.
Read more about Denmark's strategy at the Danish Ministry of Climate and Energy website.
Published 24 February 2011