Press release
Denise Fowler appointed new Housing Ombudsman
Communities Secretary Eric Pickles has appointed Denise Fowler as the new Housing Ombudsman.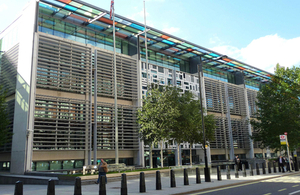 This follows a pre-appointment hearing before the Department Select Committee on 16 December 2014. She takes up her appointment on 11 March 2015.
As the new Housing Ombudsman, Ms Fowler will be responsible for the independent complaint resolution service between tenants and landlords, which covers all social housing and landlords registered from the private sector.
On her appointment Denise Fowler said:
I am delighted to have been appointed as the new Housing Ombudsman. Effective local complaint resolution builds trust and improves landlord and tenant relationships. Obviously there are times when such consensus is not possible and we then have a responsibility to investigate complaints impartially as swiftly and efficiently as possible. I hope that I can help the organisation to continue to develop its already excellent service.
Further information
Denise Fowler is a lawyer, having worked previously as a housing adviser, a housing lawyer, and partner in private practice and a member of the senior management team of the Housing Ombudsman between 2000 and 2002.
She has worked as a government lawyer since 2002 at the Department for Communities and Local Government (DCLG), the Department for Work and Pensions and the Department of Health. She is currently Deputy Legal Director, Head of Planning Law Reform at DCLG.
Office address and general enquiries
2 Marsham Street
London
SW1P 4DF
Contact form http://forms.communiti...
General enquiries: please use this number if you are a member of the public 030 3444 0000
Published 27 February 2015