News story
Denis Wormwell reappointed to VisitEngland board
Maria Miller reappoints Denis Wormwell to the VisitEngland board for a further 4 years, until 21 June 2017.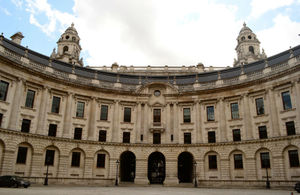 The Secretary of State for Culture, Media and Sport has reappointed Denis Wormwell to the VisitEngland board for a further 4 years, until 21 June 2017.
Biographical details
Denis Wormwell is Chief Executive of Shearings Group, a private equity backed tour operator and hotel business. Prior to this he spent 6 years at National Express Group plc where he held Chief Executive positions at both the Bus and Coach Divisions. He has a vast amount of travel, leisure and transport experience having held Director roles at Thomas Cook, Flying Colours Leisure Group and Club 18-30 Holidays, as well as previously sitting on boards for Confederation of Passenger Transport (CPT), ABTA and Federation of Tour Operators (FTO).
Background
England is a unique destination and a major powerhouse in global tourism. It represents 84% of the total UK visitor economy, is worth £97 billion, and supports in excess of 2 million jobs.
VisitEngland is the country's national tourist board. Its role is to grow the value of tourism by working in partnership with the industry to deliver inspirational marketing campaigns and to provide advocacy for the industry and our visitors.
In consultation with the industry, VisitEngland launched the first national tourism strategy for England in 10 years. England: A Strategic Framework for Tourism 2010-2020 is a blueprint for growth and aims to maximise tourism's contribution to the economy, employment and quality of life in England.
All public appointments are made on merit and political activity plays no part in the selection process. However, in accordance with the original Nolan recommendations, there is a requirement for defined political activity in the last 5 years to be made public. Mr Wormwell has declared no such political activity.
Published 17 September 2013