News story
Dementia campaign launches
The Department of Health has launched a campaign, supported by the Alzheimer's Society, to encourage people to talk to loved ones showing signs of dementia.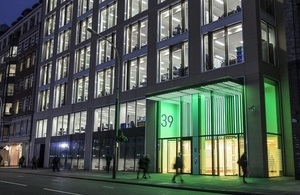 The three-month campaign in England, launched on World Alzheimer's Day, will raise awareness of the condition, early signs and symptoms and how to seek help. It includes television and print advertising.
Sir Michael Parkinson, Fiona Phillips and legendary England goalkeeper Gordon Banks have lent their support to the campaign, by sharing their personal experiences of dementia in a series of short films.
The campaign is part of the Prime Minister's Dementia Challenge. It will encourage people to have that first 'difficult conversation' with a friend or family member when they spot the signs and symptoms of dementia, and encourage them to visit their GP.
The Alzheimer's Society has provided advice on how to bring up the topic with a loved one who may be showing signs of dementia.
Jeremy Hunt, Secretary of State for Health, said:
Our goal is to make this country a world leader in tackling the challenge of dementia. That requires us all to play our part, including being brave enough to start conversations about dementia to get our loved ones the early help we know makes a difference.
Initial signs and symptoms of dementia, which is caused by diseases including Alzheimer's Disease, may include short-term memory loss that affects daily life, unexplained anxiety or depression and problems thinking or reasoning, such as finding it hard to follow conversations or TV programmes.
Care and Support Minister Norman Lamb said:
Dementia is one of the biggest challenges we are facing, but while there remains no cure, early diagnosis can help people take control of their condition and plan for the future.
This campaign sends a clear and important message - if you spot signs or symptoms in your loved ones then have that difficult conversation because diagnosis makes a difference.
Find out more about the dementia campaign and the Dementia Challenge.
Published 21 September 2012