Delivery of expert patients programme
Licensing arrangements for delivery of expert patients programme.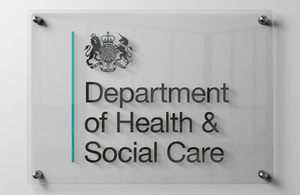 In England, NHS organisations and Local Authorities (LAs) are able to deliver the Expert Patients Programme under a DH Licence from Stanford University.  However, recent changes within the NHS have resulted in a number of new provider organisations which are out of scope of the DH Licence.
The DH Licence covers all NHS Trusts, whether they are Foundation, Acute, Community, Care or Primary Care and it also covers Local Authority/Councils.  It does not cover GP practices as GPs are independent contractors.  It does not cover social enterprises or community interest companies - these are independent organisations and the precedent has already been set by Stanford requiring expert patient programme community interest companies (EPPCIC) to have their own licence to deliver Stanford courses.
Any organisations now providing expert patient programme or its derivatives from within a social enterprise or a community interest company will need their own licence.
Further assistance for applying for the licence
All tutors delivering under the DH licence, need to be appropriately trained and supervised and registered on the National Register of Self Management.
If you have any queries please contact the Long Term Conditions Team 0113 254 6577
Published 3 November 2011