Defra funding for UK/Indian forest project
The UK and India will start work on a new project to examine how the restoration of forests can benefit biodiversity and communities, while mitigating climate change.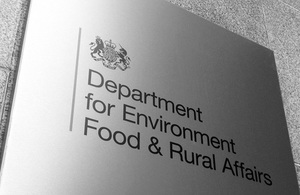 The project, which has received £200,000 Defra funding, will assess the opportunity and scope of forest restoration to reduce carbon dioxide levels, improve biodiversity, and bring social and economic benefits to local communities, as set out in the objectives of the International Years of Biodiversity and Forests in 2010 and 2011.
The technical expertise required will be jointly provided by the Indian Forest Service, Defra, and Forestry Commission of Great Britain - under the umbrella of the Global Partnership for Forest Landscape Restoration.
Forestry Minister Jim Paice said:
"Living, working forests provide a livelihood to communities around the world, as well as hosting important wildlife habitats. Restoring forests, and halting global deforestation, is vital to tackling climate change and providing benefits for both biodiversity and for people.
"I'm delighted that Defra has been able to contribute to this work by the Indian Forest Service, which I hope will result in similar approaches to restoring and managing forests around the world."
Published 30 July 2010