News story
Defence secretary visits Aegean as migrant crossings reduce
Defence Secretary Michael Fallon has visited RFA Cardigan Bay in the Aegean.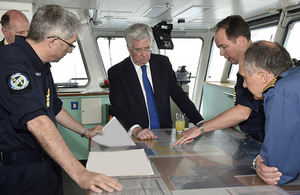 The Defence Secretary has visited RFA Cardigan Bay, the current UK commitment to NATO's activity in the Aegean, to see the ships impact on countering illegal people trafficking and migration in the Aegean Sea.
The NATO deployment to the Aegean is starting to have an impact with the number of migrants arriving on Greek islands down last month to fewer than 50 per day.
The visible presence of NATO ships and Helicopters along with political progress, such as the EU/Turkey deal, has driven down the number of people making the dangerous crossing.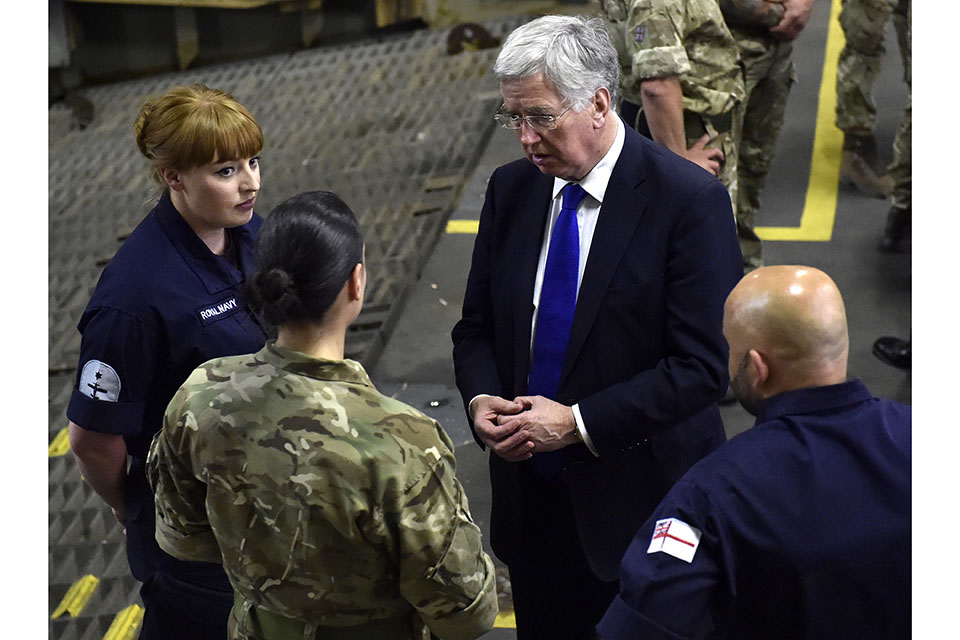 NATO ships are working closely with Greek and Turkish coastguards, alerting them to sightings of migrant vessels crossing the Aegean and enabling them to turn them back or prevent them attempting the dangerous crossing in the first place. Our RFA ships deployed have proved highly effective at facilitating the coastguard in their important work.
Defence Secretary Michael Fallon said:
It is crucial that we focus our efforts on stopping this trade in human misery. British ships have been at the forefront of the progress made in the Aegean – helping to disrupt people trafficking routes and save lives.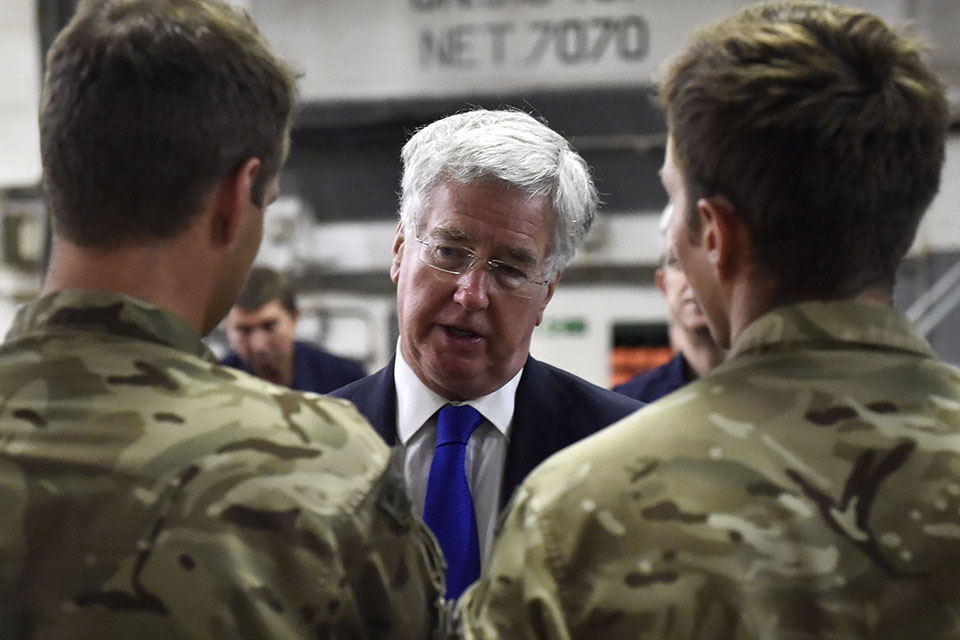 NATO currently has 7 ships from 5 allies conducting surveillance in support of the Turkish and Greek coastguards. The UK's contribution has seen RFAs Mounts Bay, Fort Victoria and now Cardigan Bay deployed to the region. The Defence Secretary will also visit the NATO flagship FGS Bonn whilst in the Aegean.
The Royal Fleet Auxiliary (RFA) is a civilian-manned maritime fleet owned by the MOD. As part of the Naval Service it delivers worldwide logistical and operational support for the wide range of tasks the Royal Navy undertakes. RFA ships have been involved in operations from South Atlantic to the Indian Ocean ranging from including counter-piracy and humanitarian work to disaster relief and counter-narcotics operations.
Published 23 May 2016