Defence Secretary announces UK support to peacekeeping mission
UK Armed Forces personnel will support the longstanding multinational peacekeeping mission in Egypt, the Defence Secretary has announced.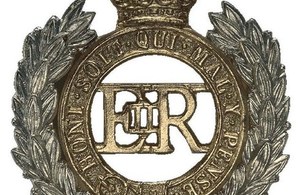 Around 100 troops from the corps of Royal Engineers will provide short-term engineering support to the Multinational Force and Observers (MFO), a non-UN multinational peacekeeping organisation in Egypt.
UK personnel will carry out a range of improvement works to update infrastructure at the MFO main operating base in Sinai, Michael Fallon told Parliament today.
Defence Secretary Michael Fallon said:
This work will deliver important improvements to the physical protection of the peacekeeping base.

It builds on our pledge to contribute troops to peacekeeping operations in Somalia and South Sudan and reinforces our commitment to peace and security in the region.
The work will last around 12 weeks, and the main body of the team are due to deploy in March.
The MFO was created by an agreement between the Arab Republic of Egypt and the State of Israel to monitor the terms of the 1979 Treaty of the Peace and continues to make an important contribution to peace and stability in the region.
The UK has a long history of supporting the MFO, and currently provides the MFO with an Engineer Officer of the rank of Major to serve on the Force Commander's Staff.
In last year's Strategic Defence and Security Review, the Government pledged to strengthen the UK's commitment to international peacekeeping. This deployment further underlines UK support to regional peace and security.
Published 25 February 2016