Defence Secretary announces £70m for Afghan security forces
He made the announcement at a meeting of NATO Foreign and Defence Ministers in Brussels. The funding will be kept under review and will come…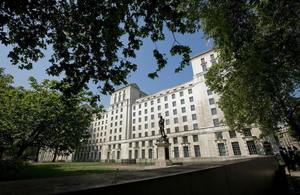 He made the announcement at a meeting of NATO Foreign and Defence Ministers in Brussels.
The funding will be kept under review and will come from the cross-government conflict pool. It will be part of a $4bn fund that the international community is putting together to ensure that Afghan forces can maintain their national security and prevent the country once again becoming a safe haven for terrorists after the end of NATO combat operations.
The first payment of £70m will be made in 2015.
Mr Hammond said:
The UK contribution of £70m per annum to the funds to support the Afghan National Security Forces will make Afghanistan a safer and more stable country and protect our own national interests.

This contribution underlines our commitment to a stable and secure Afghanistan after 2014 and I look forward to discussing with other like-minded countries the contributions they will make.
The majority of contributions from the wider international community are expected to be announced at the NATO Chicago Summit next month, which will set out the international community's commitments on security support to Afghanistan after 2014.
Published 19 April 2012