News story
Defence minister visits cadets in Scotland
Minister for International Security Strategy, Dr Andrew Murrison, has taken the time to watch army officer cadets training in Scotland.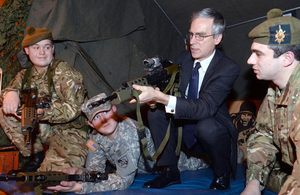 During a visit north of the border, Dr Murrison visited Glasgow and Strathclyde Universities Officer Training Corps to see for himself what goes on at the unit, which is made up of 150 officer cadets from the 4 universities in and around Glasgow, and 20 staff.
He watched the officer cadets carry out training in fieldcraft, tactics, planning and decision-making and spoke to them about their experiences, including their recent ascent of Mount Kenya and plans for an ascent of Mont Blanc later this year.
Dr Murrison congratulated the officer cadets on their enthusiasm and professionalism and also paid tribute to the unit's staff, whose hard work has ensured that 8 officer cadets commissioned into the Army Reserve in the last 12 months.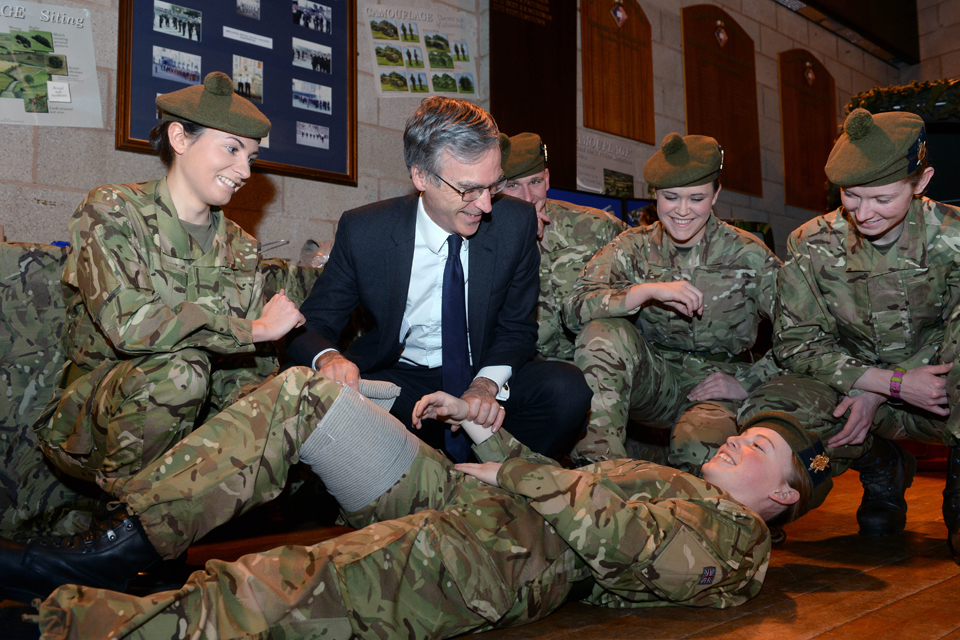 He said:
I have been very impressed by what I have seen here; the commitment of the staff who offer this high quality training, and the dedication and skill of the officer cadets who I have met.

I hope that more of you will continue in the footsteps of your predecessors – capitalising on the knowledge, opportunities and skills you have acquired here by joining the Army Reserve.
Lieutenant Colonel James Bryden, the commanding officer of Glasgow and Strathclyde Universities Officer Training Corps, said:
It has been a real privilege to host the minister and show off the skills, enthusiasm and commitment of the officer cadets. They carry out their training alongside their studies and what they achieve is remarkable.

In the last year we have sent members of the unit to train in Africa, Russia and the US as well as any number of exercises, competitions and fundraising activities across the UK. Many will go on to choose a career in the British Army, regulars or reserves.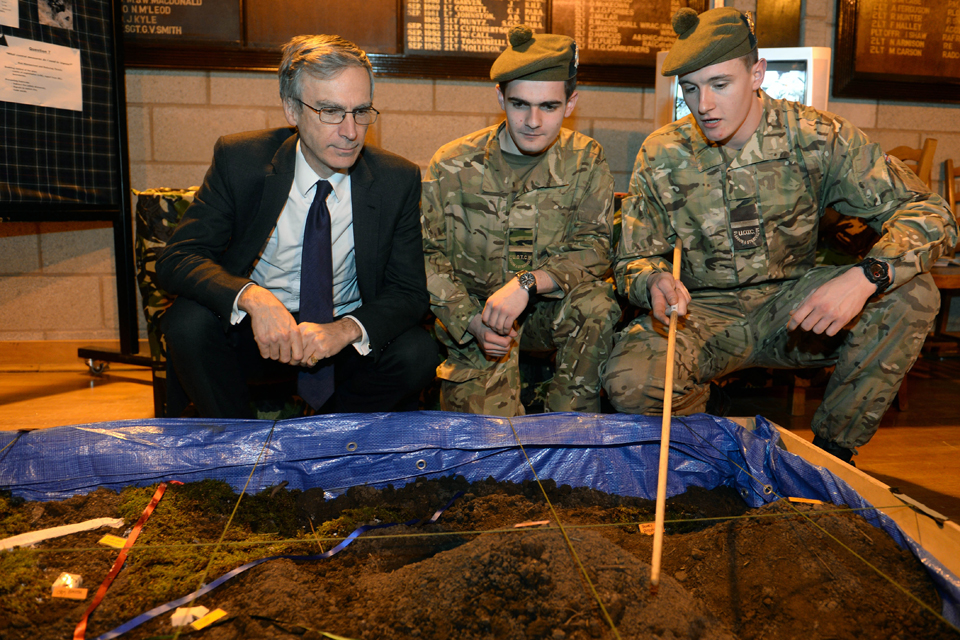 Earlier in the day Dr Murrison visited academics from the University of Glasgow and members of the UK armed forces veterans community to listen to their views on defence and security within the debate on Scotland's future.
He said:
Ahead of the vote to decide Scotland's future it is important that the people in Scotland are provided with all the facts. From a defence perspective, the arguments for Scotland remaining in the UK are extremely strong.

The UK's integrated approach to defence protects all parts of the UK, while offering significant economies of scale, as well as contributing to conflict prevention and resolution, and to humanitarian operations overseas. An open and informed debate will be of benefit to everyone in the UK.
Published 31 January 2014