News story
Defence minister visits British forces in Cyprus
Armed Forces Minister Mark Francois has made his first visit to British Forces Cyprus and the Sovereign Base Areas.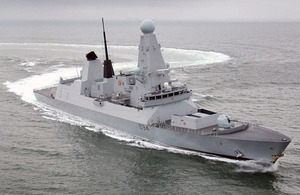 While there he met a cross-section of personnel and their families and visited HMS Diamond which is supporting Operation Recsyr, the international operation to remove chemicals from Syria.
Throughout the 3-day visit, Mr Francois was hosted by Commander British Forces Cyprus, Major General Richard Cripwell, and the Chief Officer of the Sovereign Base Areas Administration, Philip Rushbrook.
The programme involved visits to Episkopi, Dhekelia and 2nd Battalion The Royal Regiment of Fusiliers at Alexander Barracks, Ayios Nikolaos and RAF Akrotiri.
He also travelled to Nicosia to meet personnel from 28 Engineer Regiment and other units who are providing the current UK contribution to the UN Peacekeeping Force in Cyprus.
Mr Francois said:
I have been deeply impressed by the professionalism and commitment of all the service personnel, both regular and reservist, that I have met on this visit.

The important work that is carried out by British Forces Cyprus and the crucial support that HMS Diamond is providing to Operation Recsyr is testament to the varied duties that we ask our armed forces to perform.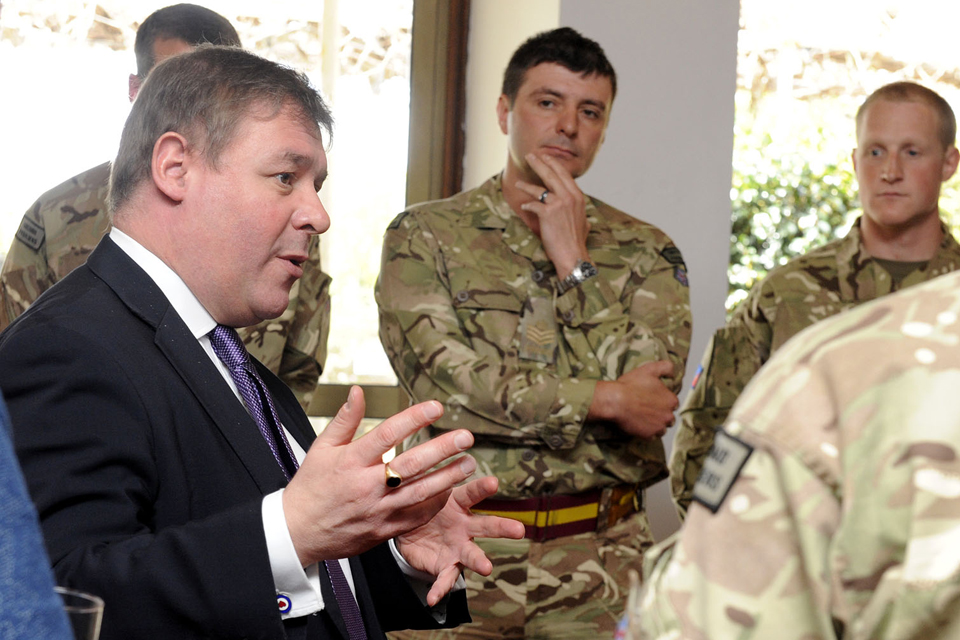 The visit to HMS Diamond was the concluding part of the minister's visit to Cyprus during which he was briefed on the Operation Recsyr tasking and met with a number of the ship's crew.
Commander Andy Ingham, commanding officer of HMS Diamond, said:
It has been a great pleasure and privilege to demonstrate the significant capabilities the Type 45 destroyer brings to coalition operations and the Royal Navy's versatility to retask whenever required.

The minister visited HMS Diamond in December last year but was only able to stay for a short period owing to other commitments.

I am pleased that he has now had the opportunity to meet my ship's company as it is the people I command who make the ship a capable and versatile platform and who give me a great sense of pride as the commanding officer of one of Her Majesty's newest warships.
Since joining the Danish, Norwegian and British task group conducting Operation Recsyr HMS Diamond has visited Cyprus a number of times to take advantage of the logistical support British Forces Cyprus is able to provide.
The island has played a vital role in sustaining the ship and her crew at sea in the eastern Mediterranean.
HMS Diamond took over responsibility for Operation Recsyr on 24 February 2014 from HMS Montrose whilst alongside in Limassol.
The international task group provides maritime force protection to Danish and Norwegian merchant vessels tasked with transporting chemical substances out of Syria for destruction.
Operation Recsyr marks the culmination of the diplomatic efforts to eliminate chemical weapons from the Syrian regime and the adoption of United Nations Security Council Resolution 2118, which calls for the expeditious destruction of the Syrian chemical weapons programme.
Published 14 March 2014