News story
Defence minister meets teenagers taking part in pilot Army supercamp
Defence Minister Earl Howe has met teenagers at the Army's first 'Supercamp', a new initiative which is expected to roll out across the country later this year.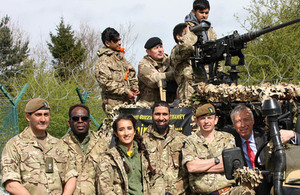 The 60 teenagers mainly from local communities in Yorkshire were taking part in a pilot scheme to allow teenagers to learn about Army life by participating in a variety of fun but challenging tasks, including camouflage techniques and assault courses.
Defence Minister Earl Howe, who met students from Keighley University Academy and Bradford Youth Services Group, said:
These camps will educate young people and help the Army build close and long lasting ties with local communities.

An incredible amount of work is being done to ensure these 'Supercamps' are a success and I look forward to seeing more of them taking place across the country.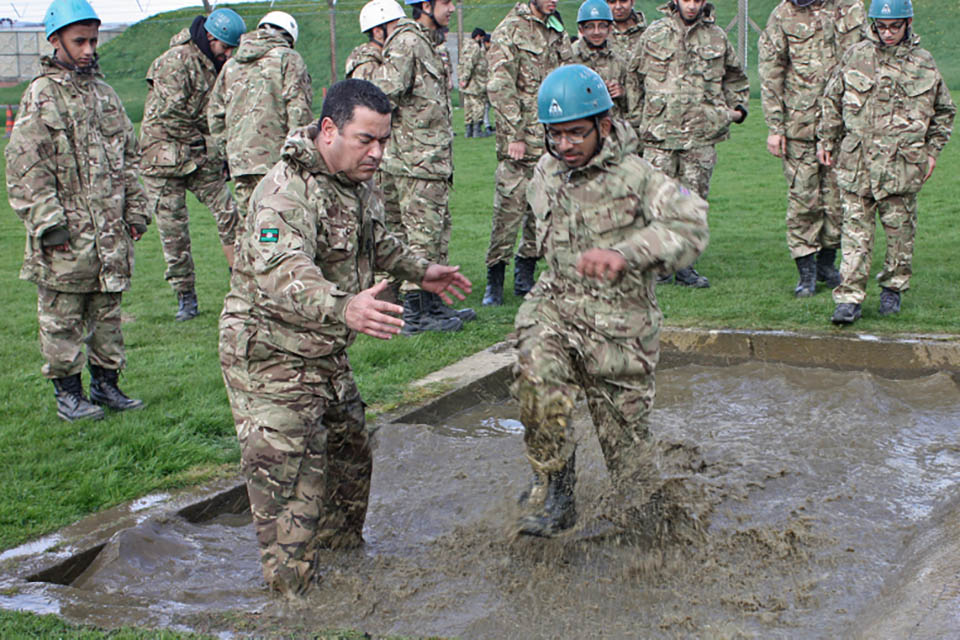 The two week pilot, which includes 290 students, is being run by 4th Infantry Brigade, the regional brigade for Yorkshire and the North East.
Lt Col Mark Hunter, who is overseeing the camp, said:
This supercamp brings together people from all communities around Yorkshire, providing them with positive skills to take home leadership and team working skills.

It also provides them with an opportunity to learn about the different things that the Army does, and to know more about the Armed Forces.
Towards the end of his visit Lord Howe presented special certificates to students who took part in the supercamp and also met many of the course instructors.
Published 12 April 2017