Defence Minister and Air Chief visit Afghanistan
The Minister for International Security Strategy, Gerald Howarth, and Air Chief Marshal Sir Stephen Dalton, Chief of the Air Staff, have visited Afghanistan to talk with British forces personnel.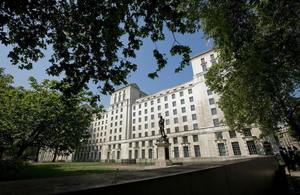 The visit, at the weekend, allowed the party to get a first-hand update of the situation on the ground, specifically addressing security, operational commitments, infrastructure improvements and associated progress as Afghanistan undergoes the transition towards the provision and maintenance of its own security.
Commenting on the physical changes at Camp Bastion and the political transformation across the region, Gerald Howarth said:
I have seen massive changes over the years. Firstly, at Bastion, the whole operation has ramped up from a desert strip to a brand new runway; secondly, politics is now coming onto the agenda more heavily, which is critical to the success of transition.
Mr Howarth emphasised that there will not be a sudden transformation, but said that he was encouraged by the current focus on the process and its delivery.
Air Chief Marshal Sir Stephen Dalton added:
It seems to me that we are making steady progress and moving towards a point when the Afghan people feel secure, ready and able to take on more of the responsibility for their own security.
He also praised the vital role that RAF personnel and force elements are offering to operations:
I see a lot of positives out here, with all of the RAF elements offering fantastic support to the success of the operations. It is clear that without the RAF this campaign would be taking much longer and be much more costly.
Published 14 February 2011