Deep sadness' at death of British aid worker in Afghanistan: Foreign Secretary's statement
Foreign Secretary William Hague has released a statement on the death of British aid worker Linda Norgrove in Afghanistan.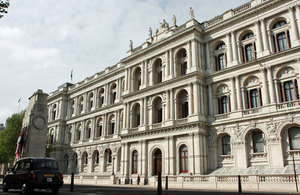 The Foreign Secretary said:
"It is with deep sadness that I must confirm that Linda Norgrove, the British aid worker who had been held hostage in eastern Afghanistan since 26 September, was killed at the hands of her captors in the course of a rescue attempt last night.
"Working with our Allies we received information about where Linda was being held and we decided that, given the danger she was facing, her best chance of safe release was to act on that information.
"Responsibility for this tragic outcome rests squarely with the hostage takers. From the moment they took her, her life was under grave threat. Given who held her, and the danger she was in, we judged that Linda's best chance lay in attempting to rescue her.
"I want to record my gratitude to our NATO allies and to the Afghan authorities and security forces for doing all they could to secure the safe release of Linda.
"Hostage taking is never justified and the UK does not make concessions to hostage-takers. But whenever British nationals are kidnapped, we and our allies will do everything in our power to free them.
"It is a tragedy that Linda was taken whilst doing the job she loved in a country she loved. Our thoughts are with her family and friends at this terrible time and I would ask the media to allow them time to come to terms with their sad loss."
Published 9 October 2010