Press release
Decrease in heat related illness reported to PHE
Public Health England's weekly surveillance reveals there was a decrease in reports of heat related illness from Monday 15 July to Sunday 21 July.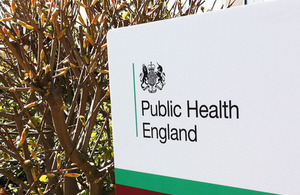 This is in line with the cooler temperatures, after heatwave alerts were issued around England in previous weeks.
Currently there is a Level 1 'Summer Preparedness' alert issued across all regions of England, meaning temperatures are not expected to reach heatwave threshold values until further notice.
Public Health England (PHE) collects and interprets data on GP consultations (in hours and out of hours), NHS telephone helpline calls and emergency department attendances to monitor the effects of the heatwave on people's health.
This data presents us with an indication of the number of people seeking advice for a variety of heat related issues such as heat/sun stroke, sunburn, dehydration or exhaustion.
Although GP consultations for heatstroke/sunstroke remained stable at a national level during this period, notably over the weekend of Saturday 20 July to Sunday 21 July there was a drop.
Current data from the Office for National Statistics analysed by PHE indicates there have been no excess all-cause weekly deaths to date identified in England during the same period by age-group or region, although this picture may change in the coming weeks as the process of registering a death takes time.
Professor Virginia Murray, Head of Extreme Events for PHE, said:
The information from our surveillance systems shows a decrease in reports of heat related illness, in line with the fall in temperatures over this period. We will continue to monitor this surveillance and produce regular updates on the impact of the heatwave on health.

Summer is here and people should enjoy it safely whether they're spending the day outdoors with friends and family, staying indoors or going away on holidays. Although temperatures have dropped for now, we cannot exclude the possibility of future heatwave conditions arising. This is why it's important local authorities and the NHS are familiar with the PHE Heatwave Plan which sets out a series of actions to take if these thresholds are reached again.
Ends
Notes to editors:
About PHE
PHE is a new executive agency of the Department of Health that took up its full responsibilities on 1 April, 2013. PHE works with national and local government, industry and the NHS to protect and improve the nation's health and support healthier choices and will be addressing inequalities by focusing on removing barriers to good health. To find out more visit our website www.gov.uk/phe, follow us on Twitter @PHE_uk.
Infections press office
PHE press office, infections
61 Colindale Avenue
London
NW9 5EQ
Published 25 July 2013