DECC sponsors new energy efficiency awards
DECC is sponsoring 3 new energy efficiency awards at the 2013 Green Economy Awards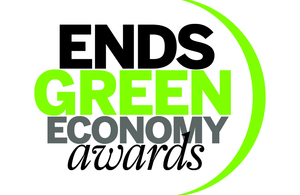 In the UK Energy Efficiency Strategy, published last year, we identified a need to raise the strategic profile of energy efficiency so that the importance of energy management and energy managers is recognised at the board level within UK business. One way to do this is through awards ceremonies.
That is why DECC is sponsoring 3 new energy efficiency awards:
SME energy efficiency innovation – For an SME showcasing a near-market or market-stage energy efficiency innovation offering a potentially substantial impact

Building energy efficiency improvement – For a market-leading energy efficiency improvements project or programme targeting the buildings sector, delivered through any combination of capital expenditure, and behavioural change

Catalysing major energy efficiency improvement – For an organisation or individual that has achieved a game changing improvement in the uptake of energy efficiency by business
The awards represent a great opportunity for businesses to boost their profile, celebrate success and showcase how they have used energy efficiency measures to drive a positive commercial impact.
The closing date for entrants to the awards is 21st June. The awards are free to enter so please go online to apply at: www.greeneconomyawards.co.uk.
Published 5 June 2013