DCLG puts real time energy use online
The public can now go online and see the Department for Communities and Local Government's energy use for the first time.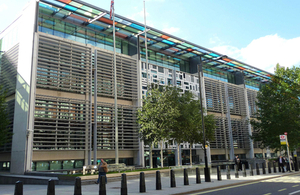 In May the Prime Minister made a pledge to make this government the greenest government ever. As part of this commitment, DCLG is publishing real time energy consumption figures from the headquarters at Eland House in London.
Communities Minister Andrew Stunell has welcomed the new online tool, saying:
"As we said in the coalition agreement, climate change is one of the gravest threats we face, and urgent action at home and abroad is required.
"We know that half of this country's CO2 emissions come from the built environment, so more sustainable use of our homes and workplaces is key to fighting climate change.
"We in government are setting our house in order. We want to reduce central government carbon emissions by 10% in the next 12 months. So from today, I am pleased to say that the Department for Communities and Local Government will publish online our building's energy consumption. This will allow people to check how we're reducing carbon emissions in real time.
"This will help towards our twin aims of fighting climate change, and throwing open the doors of government to public scrutiny."
Published 13 July 2010