Press release
David Flory confirmed as the first Chief Executive of the NHS Trust Development Authority
David Flory has been confirmed as the first Chief Executive of the NHS Trust Development Authority (NTDA)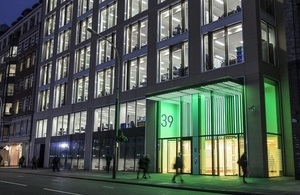 David Flory has been confirmed as the first Chief Executive of the NHS Trust Development Authority (NTDA).
From April 2013 the NDTA will provide governance and oversight of NHS trusts, supporting them to NHS foundation trust status.
Sir David Nicholson, NHS Chief Executive said:
"It is fantastic news that David Flory has agreed to stay on, to lead the establishment of the NHS Trust Development Authority as its first Chief Executive.  David is one of the most able and senior leaders in the NHS with exceptional skills and professional knowledge.
"Taking NHS Trusts through the Foundation Trust process is the most robust way to ensure the clinical and financial sustainability of our providing organisations.  I am confident that David Flory will establish this organisation with the best foundation for its future success, which will be to the great benefit of the NHS."
On his appointment, David Flory said:
"We have a really challenging couple of years ahead and I want to continue to make my own contribution to ensuring a smooth transition with the establishment of this important new organisation."
Currently David is Deputy NHS Chief Executive and Director General for Finance, Performance and Operations at the Department of Health. He will continue as Deputy NHS Chief Executive until March 2013.
Published 2 February 2012