David Behan CBE appointed chief executive at CQC
[](http://www.dh.gov.uk/health/files/2011/09/David-Behan-150-x-120.jpg)David Behan CBE, the Department's Director General of Social Care, Local…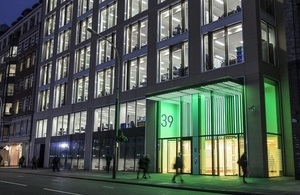 David Behan CBE, the Department's Director General of Social Care, Local Government and Care Partnerships, has announced his departure to take up the role of Chief Executive at the Care Quality Commission (CQC).
David joined the Department six years ago, during which time he has led on work to reform adult social care, and has worked closely with local government to deliver the system reforms set out in the Health and Social Care Act 2011.
Previously, he was the first Chief Inspector of the Commission for Social Care Inspection and before that, held a number of leadership and senior roles in the social care and health sector, building on the frontline experience he gained at the start of his career in 1978.
His contribution to social care was recognised in 2004 by a CBE for services to social care.
David is expected to take up his new role in July.  Shaun Gallagher, currently Director of Social Care Policy, will temporarily fill David's role until an open competition for the post is held.
For more information read the Department's press release or go to the news story on the QCQ website.
Published 8 June 2012