Dangerous weapons seized from holiday flights at Manchester Airport
Deadly weapons including knives and replica firearms have been seized by Border Force officers from passengers at Manchester Airport.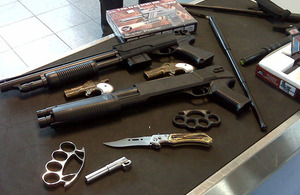 Knuckle dusters, flick knives, replica firearms, throwing stars and a Japanese samurai sword are among items recently seized by Border Force officers from passengers at Manchester Airport.
So far this year, dozens of these firearms, knives and offensive weapons have been found in luggage offloaded from holiday flights.
Many of the passengers have bought the items while on holiday believing that they are legal in the UK because they are on general sale in resorts in countries like Spain, Turkey and Bulgaria.
With the busy summer holiday season fully underway, Border Force is reminding travellers heading abroad to think carefully before bringing back holiday 'souvenirs'.
Carrying items that are banned or for which a licence or permit is needed is illegal. Officers will seize these items and people caught smuggling them could also face prosecution and imprisonment.
Don't risk it
Sam Bullimore, Border Force Assistant Director for Manchester Airport, said:
Just because you can legally buy an item while on holiday abroad does not mean you can bring it back to the UK.

If you are caught trying to smuggle dangerous weapons into the country or simply unaware of the controls in place, these weapons will be detected and confiscated and you could face prosecution.

My message to holidaymakers is simple — don't risk it. At best, you'll have the weapons taken off you and at worst you'll face a criminal conviction.

Border Force is here to ensure these weapons are kept out of the UK as they serve no purpose other than to harm people. We don't want them on our streets.
Find out what items can and cannot be brought to the UK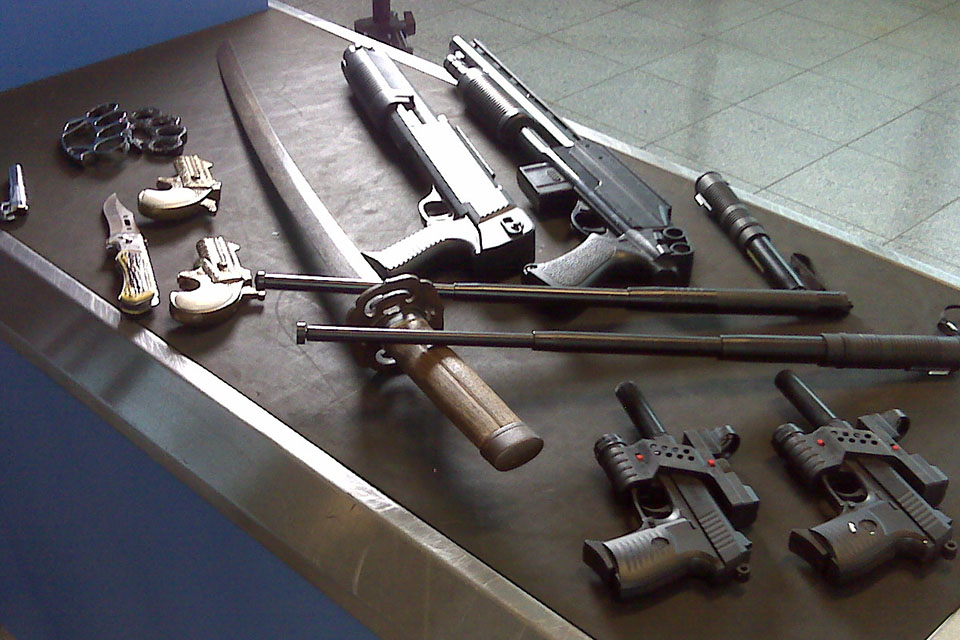 Published 16 July 2013