News story
Damian Green meets football authorities over violence at games
Police, ministers and senior football representatives met at the Home Office today (1 May) following disorder at several matches.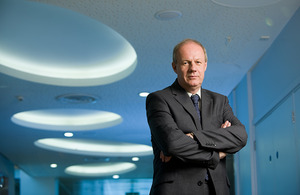 Policing Minister Damian Green today (Wednesday May 1) met senior football officials to discuss violent incidents at recent high-profile matches.
He chaired talks with representatives from organisations including the Football Association, Premier League, Football League and ACPO.
The meeting was a chance for the different bodies which work together to tackle football disorder to run through preparations for forthcoming showpiece fixtures.
Mr Green made clear that the Home Office is not complacent about football-related violence despite the success of football banning orders over the past 20 years.
Issues such as late kick-off times, police risk assessments and licensed premises serving alcohol from early in the morning on match days were discussed.
World leaders
Policing Minister Damian Green said:
Our police lead the world in tackling football disorder and we must ensure they are supported by everyone in the sport to drive violence away from our national game.

The police risk assessment must be the final word in deciding when matches are played – especially when potentially high-risk fixtures are scheduled for evening kick-offs.

I want to ensure the football authorities, TV companies, pubs and fans work with police to continue driving the scourge of violence away from football.
Last season the police made 2,363 football-related arrests, the second lowest total in the last 20 years, and imposed 500 new banning orders from total match-day attendances of 37 million.
Published 1 May 2013