News story
Dambusters prepare for Afghanistan deployment
70 years after their most famous mission, the Dambusters of 617 Squadron are off to Afghanistan for their final tour with the Tornado GR4.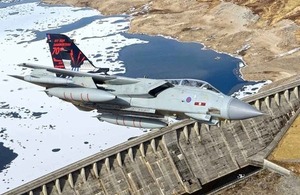 Aircrews have been honing their air combat skills in Scotland before flying out for what will be their last tour of duty in Afghanistan later this month.
Months of training culminated in a mission rehearsal exercise (MRX) at RAF Lossiemouth, where the squadron faced a series of challenges designed to ensure they are fully prepared for their detachment at Kandahar Airfield.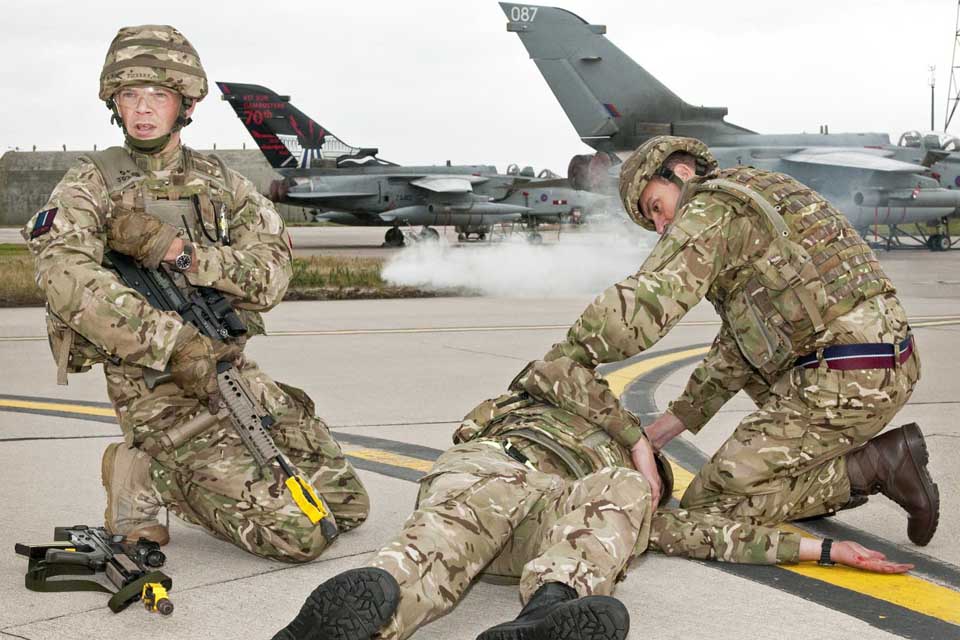 Officer Commanding 617 Squadron, Wing Commander David Arthurton, said:
The MRX has been a fitting culmination to the squadron training programme and gives me absolute confidence that we are prepared to face the challenges that lie ahead for us in Afghanistan.
Run by the Expeditionary Air Wing Training Team, scenarios included simulated rocket attacks, aircraft scrambles and accidents. Senior Engineering Officer Squadron Leader Mike Beesley said:
It's been a long process of preparation over a period of 6 months culminating in this exercise. I've been really impressed with the level of preparation of the team.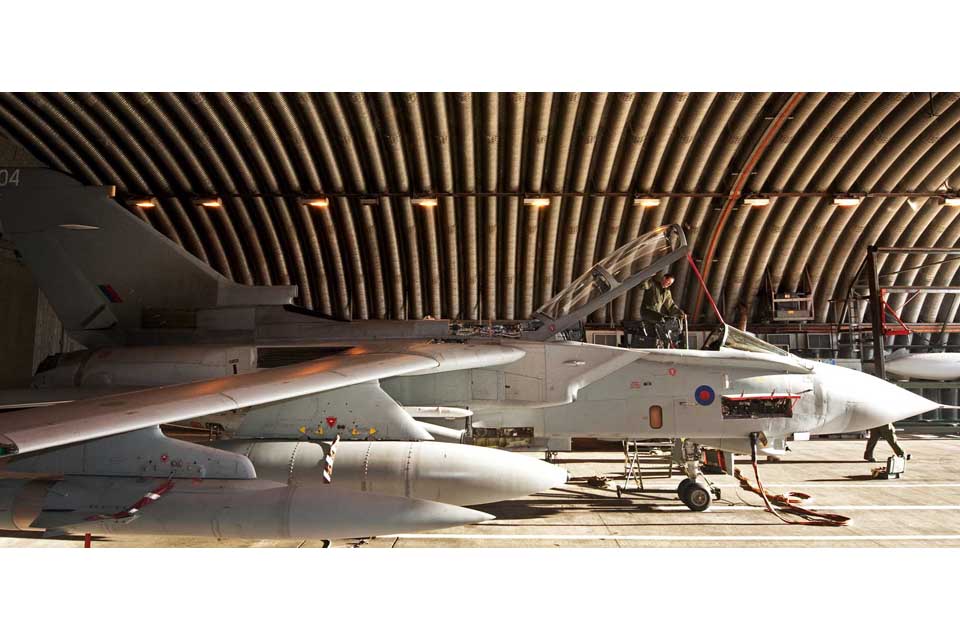 Leading the Training Team was Squadron Leader Simon Reade, who said:
The MRX has gone very well, it's a brilliant opportunity for the Dambusters to demonstrate their skills and potential prior to their final operational deployment.

No matter what we've confronted them with, 617 have successfully coped with every scenario and they are now properly prepared for the rigours of Afghanistan.
The 4-month deployment supporting International Security Assistance Force troops in Afghanistan will be a swan song for the squadron's role with the Tornado.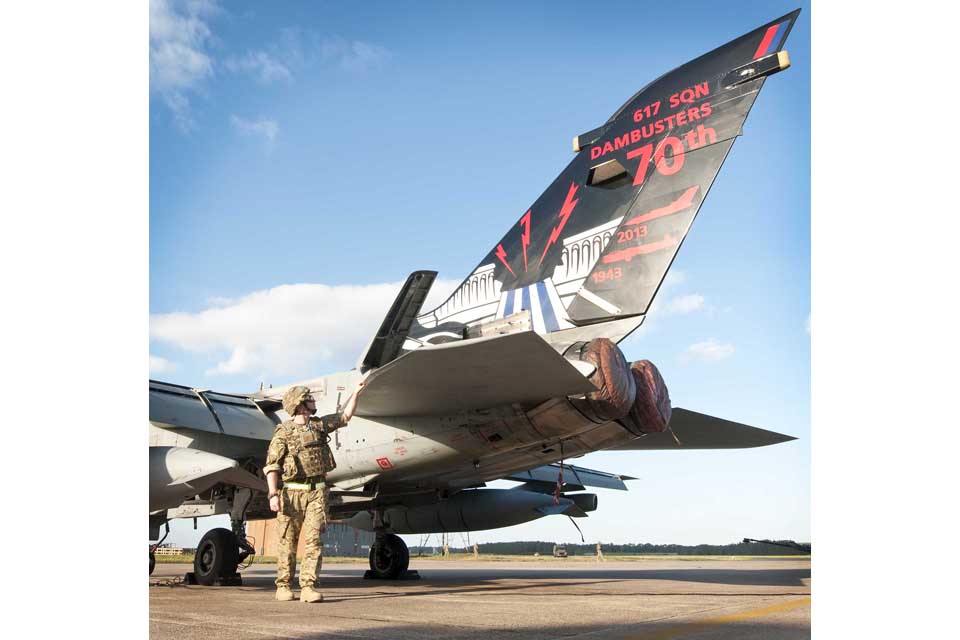 After the deployment the squadron will disband, but will reform equipped with the F-35 Lightning II in 2016. The squadron will operate from RAF Marham as the first front line unit to operate the next-generation stealth fighter, alongside Royal Navy personnel.
Published 4 October 2013