News story
Dambusters final flight
An RAF squadron famous for carrying out one of the most daring raids of the Second World War has flown its final Afghanistan mission.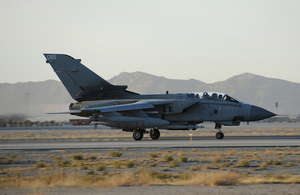 More than 70 years after its creation, the RAF's 617 Squadron, known as 'The Dambusters', has completed its last operational mission as a Tornado squadron with a flight in the skies over Afghanistan.
This last flight was a mission in support of coalition troops that involved providing protection and relaying information from above directly to commanders on the ground; a task that has now been handed over to No 2 (Army Co-operation) Squadron from RAF Marham.
617 Squadron is due to disband on 1 April, but will reform as the RAF's first Lightning II squadron in 2018.
Now their mission in Afghanistan is over, Wing Commander David Arthurton will bring the Dambusters back home to RAF Lossiemouth. He said:
It is fitting that this milestone event occurred on operations, delivering decisive air power much as our forebears did in 1943. Back then the squadron was employed on offensive operations whereas today we're trying to set the conditions for enduring security and peace.

I think there are many parallels – the team spirit that existed back then endures to this day and I think the focus on getting the job done is exactly the same.
During their final operational tour, the Dambusters flew 188 missions, clocking up more than 1,500 flying hours supported by 11,352 engineering man-hours.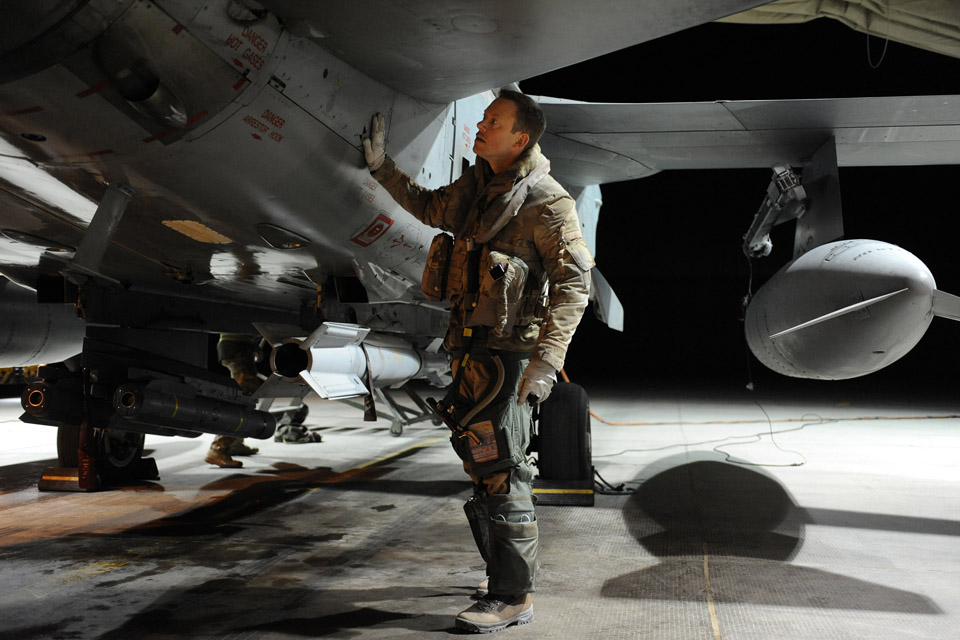 The pilot selected to lead the final flight, Squadron Leader Mark Jackson, said:
As I stepped down from the aircraft for the last time, my emotions were mixed. Tinged with sadness is an overwhelming sense of achievement for what the squadron have accomplished.

I am sure that the original Dambusters felt a similar poignancy at the end of their iconic raid and would echo how very proud I am of those that serve today.
The Dambusters have a legacy of low-level flying from their origins in the Second World War. In Afghanistan they carried out 14 'shows of force' that involved flying fast and low to deter enemy forces from attacking coalition ground troops.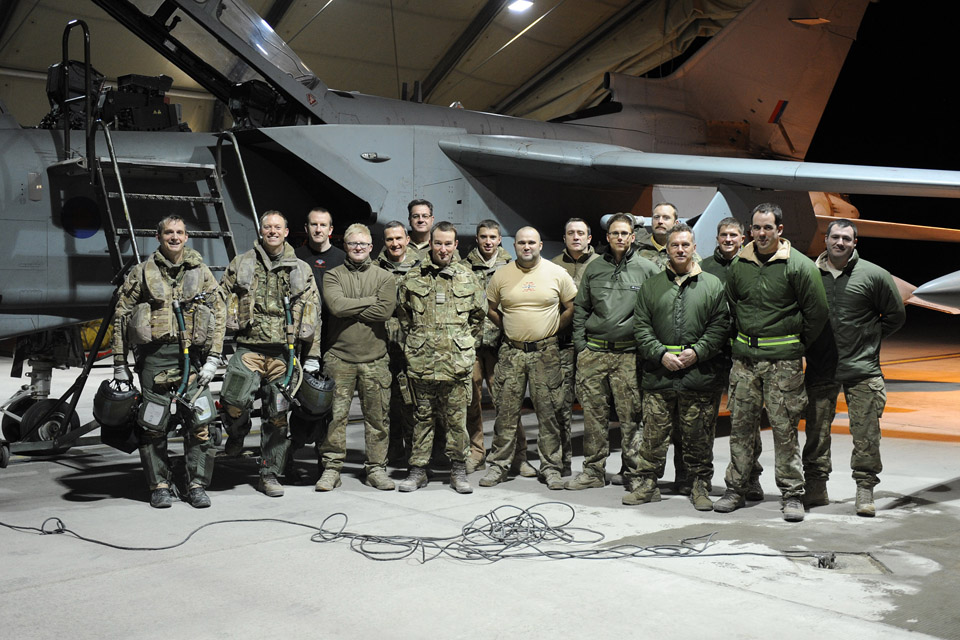 Squadron Leader Jackson added:
Most of us on the squadron asked to come here for a specific reason. Hopefully in some way we're honouring the original Dambusters by continuing to be on operations.

Even though we're due to disband in March this year, we will reform as the RAF's first Lightning II Squadron in 2018. The squadron will continue to be at the forefront of air combat in defence of the UK.
VIDEO: Dambusters final operational Tornado flight
Published 31 January 2014