Government response
Daily Telegraph claim that wildlife laws will be relaxed
The myth: The Daily Telegraph reported that the Law Commission's review of wildlife legislation will lead to changes that: Make it easier…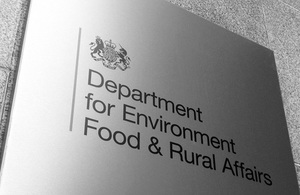 The myth: The Daily Telegraph reported that the Law Commission's review of wildlife legislation will lead to changes that:
Make it easier to cull grey squirrels, muntjac deer and badgers.
Prevent the public appealing against the cull of certain species, like badgers.
Mean emergency licences could be introduced to allow the killing of certain animals such as cormorants and buzzards.
The truth: The review will not change the levels of protection currently offered to wildlife.  It will look at making some of the complex wildlife laws easier to understand and follow.
The proposals would not lessen the ability of the general public to challenge decisions.
Emergency listing (referred to in the piece as licences) are to help control invasive non-native species that cost the British economy £1.7 billion a year, not native species such as buzzards and cormorants.
Published 23 August 2012