News story
D-Day veterans meet today's paratroopers
Veterans who parachuted into battle on D-Day have met paratroopers preparing for a commemorative jump onto the same fields 70 years later.
In the early hours of 6 June 1944 around 7,900 troops from the British 6th Airborne Division landed on the beaches of Normandy to begin the liberation of Europe in the largest amphibious assault ever launched. Among them were the men from 9th Parachute Battalion (9 PARA).
70 years on, the D-Day veterans of 9 PARA visited Colchester's Merville Barracks to meet their modern counterparts from 16 Air Assault Brigade. The veterans climbed aboard a Dakota, the aircraft used for the Second World War parachute operations, and watched the troops prepare for a jump to mark the 70th anniversary of D-Day.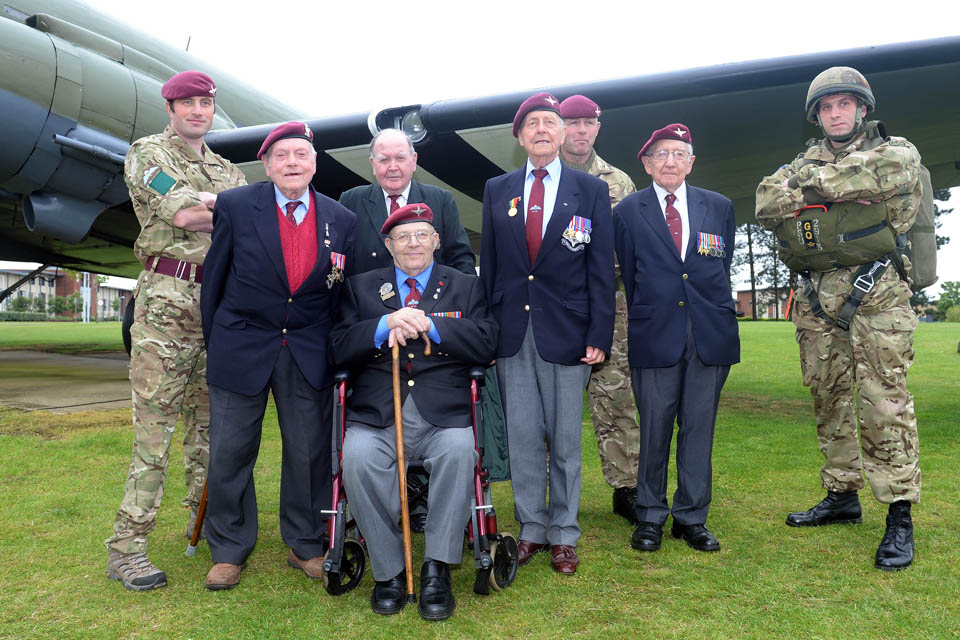 Watching the soldiers prepare in the Dakota brought back memories of that day. Veteran Jeff Pattinson, 90, said:
To see how the current soldiers train for parachuting is very interesting and it's a lot more thorough than what we did in 1944.
Fred Milward, 91, was first in line to jump out of the door. He remembers:
I was absolutely terrified – the sky was pitch black but lit up by the explosions of anti-aircraft fire.
The jump next week will be one of many commemorative events taking place and will see several hundred British, Canadian, American and French troops descend onto the drop zone used on D-Day. The occasion will begin with a freefall display by the Parachute Regiment, accompanied by 87-year-old D-Day veteran Jock Hutton.
Organising the brigade's participation in the commemorations is Lieutenant Colonel Will Lynch, commanding officer of 7th Parachute Regiment Royal Horse Artillery. He said:
For 16 Air Assault Brigade, it is a privilege to join our veterans to mark the 70th anniversary of D-Day and honour those who gave their lives for our freedom.

The achievements of 6th Airborne Division were vital to the success of the invasion and played a key part in building the formidable reputation of British airborne forces.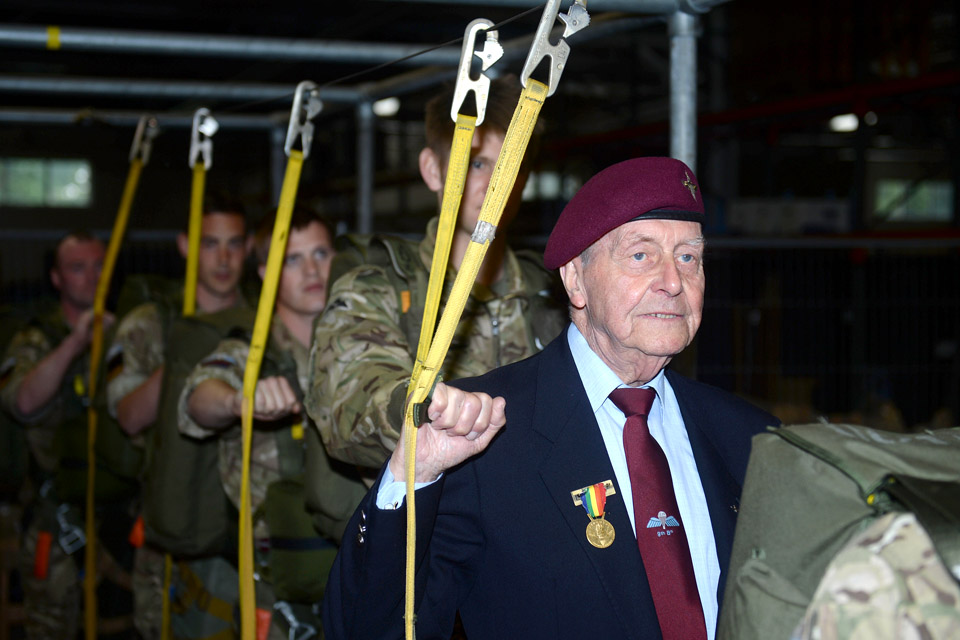 This year marks the 70th anniversary of the Normandy landings, centred around the date of the invasion, 6 June, known as 'D-Day'. A series of major commemorations are planned to mark this historic occasion, with events planned in both the United Kingdom and at various locations along the Normandy coast.
The Ministry of Defence is working closely with partners across government and with external agencies to deliver a fitting programme of commemorations for veterans and their families to mark the anniversary. These include the Foreign and Commonwealth Office and the Royal British Legion, the Commonwealth War Graves Commission and groups such as the Normandy Veterans Association.
Published 28 May 2014