World news story
Cyprus Vs Wales – European Championship Qualifier
Travel advice for Wales fans travelling to Cyprus for the Cyprus v Wales match on Thursday 3rd September.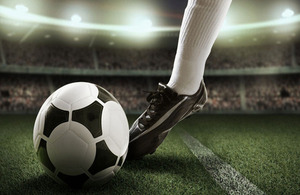 Advice for fans travelling to Cyprus for Wales' match with Cyprus on 3 September 2015
Date: Thursday 3rd September 2015
Venue: GSP Stadium, Nicosia
Kick off time: LOCAL TIME: 9.45pm
As well as this advice, check out our travel advice for Cyprus
Passports and visas
You don't need a visa to travel to Cyprus, but your passport should be valid for the duration of your trip.
Remember your European Health Insurance Card (EHIC) but also take out travel insurance, even if you're only going for one night - it could save you a lot of money if you get into difficulties. Private clinics in Cyprus do not accept EHIC cards. If you are travelling to north Cyprus while you are here your European Health Insurance Card (EHIC) is not valid there so travel insurance is essential.
You will not require your passport for entry into the ground but make sure you keep it safe for the duration of your stay.
If you lose your passport during your stay you must contact the British High Commission in Nicosia to arrange for an Emergency Travel Document to get back home.
Getting to the stadium
The GSP stadium is located south of Nicosia approximately 4 miles from the city centre. The stadium lies adjacent to the A1 motorway and you will be able to see it and take the appropriate exit. The stadium is approximately 45 minutes from Larnaca airport.
Coaches have been arranged to take Members of the Wales Travel Club from resorts around the island to the stadium as follows:-
18 Coaches travelling from Ayia Napa leaving at 1900hrs.
7 Coaches from Protaras leaving at 1500hrs
3 Coaches from Larnaca leaving at 1900hrs
1 Coach from Limassol leaving at 1830hrs
6 Coaches from Paphos leaving at 1800hrs
Please make sure that you are aware of the coach location and departure times.
If you are travelling independently to the game the 106 bus leaves from Larnaca Finikoudes area every hour and takes approximately 1 hr and 30 minutes and stops within walking distance. There are no trains in Cyprus. The cost of a taxi to the stadium from Larnaca would be approximately 50 Euros.
More information and a stadium map can be found at www.stadiumguide.com/gspstadium/
At the match
Fans should enter the ground at the North Stand end where they have been allocated Blocks B1 – B4.
Access to the stadium can be slow - there will be ticket checks and body searches at the entrance to the turnstiles; to avoid a last minute bottleneck get to the stadium early - doors will open at 7.30pm
In addition to items which would usually be prohibited in the UK, please note the following restrictions at the stadium: large amounts of loose change and lighters may be confiscated and are unlikely to be returned; no bottles and cans are allowed to be brought into the ground and alcohol is banned within the stadium; flags and banners without poles are allowed subject to size; musical instruments are permitted
It is usual for visiting supporters will be kept behind for around 15 minutes after the match to allow the home fans to disperse
Tips
Keep your valuables safe, be aware of your surroundings and only carry what you need and leave spare cash and valuables in hotel safety deposits
If you are driving to the stadium be aware that the drink drive limit in Cyprus is much lower than other European Countries.
For any emergencies call 112 for the police or an ambulance.
Contact the British High Commission Consular Section in Nicosia, Alexander Pallis Street, PO Box 21978, Nicosia 1587 Tel +357 22861100 (including for out of hours emergencies).
Office hours: Monday to Friday: 7.30am to 2.45pm
For more information please visit British High Commission webpages
Further information
For more information about the City of Nicosia
For more information for fans about travelling around the island and the game visit the FSF Cymru fans page.
Document information
Published: 31 August 2015