Cyprus: Time to seize the moment
Minister for Europe David Lidington has underlined the UK's support for UN-led efforts to reunify Cyprus.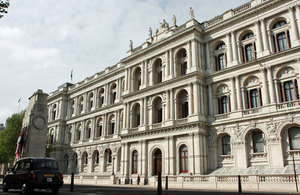 In the 4th Keith Kyle Memorial Lecture, Minister for Europe David Lidington has emphasised the strength of UK - Cypriot relations, and the importance of achieving a settlement for Cyprus.
Speaking at Portcullis House, London, on 28 April, David Lidington said:
"Achieving an agreement will require vision, statesmanship and courage. I have faith in the leaders and their negotiating teams to seize what is a historic opportunity to reunite the island and bring stability and lasting peace to all of its people.
"Reunification would also provide the much needed space for civil society to flourish and for leaders to spend more time helping to find solutions to global issues, and to ensure that the Cypriot people come out of the current global economic downturn well placed to enjoy a prosperous and sustainable future."
"The UK strongly supports the UN's efforts to achieve a settlement based on a bizonal, bicommunal federation with political equality, as defined by the relevant Security Council resolutions. We are committed to a settlement by Cypriots for Cypriots which will deliver a stable, prosperous and united island, operating as a valued partner within the EU."
Published 28 April 2011