News story
Cyprus benefits payments to recommence
Cyprus benefits payments to recommence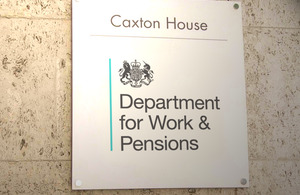 The UK Government has decided to resume making pension and benefit payments to customers with bank accounts in Cyprus and with affected Cypriot banks in Greece.
Now that banks in Cyprus have reopened, DWP will begin processing payments from today (02/04/13). However, customers are likely to find that it takes a number of days – and probably into next week – for these to be credited to their accounts, due to back-logs in the banking system.
Any customers who want to find out more are advised to contact their local branch, but may also wish to contact the team at the International Pension Centre – www.gov.uk/international-pension-centre
Meanwhile, the UK Government is continuing to monitor the position in Cyprus from both London and Nicosia.
Published 2 April 2013