Culture Secretary welcomes Legacy10 campaign
A new campaign to encourage more people to give money to charity was warmly welcomed today by Culture Secretary Jeremy Hunt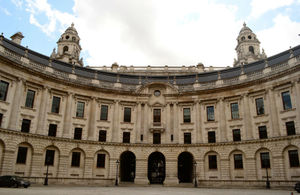 The Legacy10 campaign, launched today at Tate Britain, is being spearheaded by RLM Finsbury chairman Roland Rudd and has the backing of a range of businesspeople, entrepreneurs, artists and sporting figures.  It is encouraging people to leave ten per cent of their legacy to charity, and so benefit from a new inheritance tax break.
Secretary of State for Culture, Olympics, Media and Sport Jeremy Hunt said:
"Times are tough at the moment and while people are feeling the pinch, more than half the population still give to charity each month. What's surprising is that only seven per cent of people ever leave money to a charity in their will.
"Including a gift to charity in a will is a great way to recognise an organisation that's been there for you during your life. It's also a brilliant way to help that charity become more financially secure and continue their work in the future.
"Legacy10 is a great initiative and as you can see from those that have signed up, there are lots of individuals who have already made this change. Hopefully after today, they can encourage even more."
Legacy10 is a nationwide campaign to encourage people to leave more legacies to charity in their wills.  It will receive a boost with the tax changes that come into effect in April, which will allow people who leave more than ten per cent of their estate to charity to pay a reduced rate of any inheritance tax due on the remainder of the estate.
Jeremy Hunt has introduced a series of measures to encourage greater philanthropy in the cultural sector, including launching a £100 million match funding scheme to stimulate more private giving to arts and culture. 
A package of measures to further boost philanthropy was announced by the Chancellor in his 2011 budget.  In addition to the legacy proposals, it will become easier for charities to claim Gift Aid by giving charities a £5,000 allowance that they can claim without the need to have declarations from donors; and the limit that organisations can spend thanking donors will be increased from a maximum of £500 to £2,500.  A new scheme to encourage gifts of pre-eminent objects and works of art to the nation will also be established next year.
Further information on the Legacy10 campaign. 
Notes to editors
Legacy10 is an independent campaign launched today to encourage charitable giving. It is run a by a committee covering business, culture and the wider charitable sector chaired by Roland Rudd, Chairman of RLM Finsbury. The genesis of the campaign was a number of discussions between Roland Rudd and Jeremy Hunt, the Secretary of State for Culture, Olympics, Media & Sport on supporting philanthropy and the campaign enjoys the full support of the Secretary of State. Legacy10 will be a registered charity with the purpose of encouraging legacy giving in the UK and will not collect or distribute funds.

Those who have pledged their support so far include:
Sir Richard Branson, Chairman of Virgin Group, Charles Dunstone, co-founder of The Carphone Warehouse, Jacob Rothschild, banker and arts philanthropist, Richard Reed, co-founder of Innocent Drinks, Michael Bishop, owner of BMI airline and Martyn Lewis, television news presenter and journalist and others.
Full details can be found on the Legacy10 website.
For all queries relating to Legacy10 please contact Matthew Newton, Partner at RLM Finsbury, telephone 020 7251 3801.
Press Enquiries: 020 7211 2210
Out of hours telephone pager no: 07699 751153
Public Enquiries: 020 7211 6000
Published 2 November 2011