News story
Culture Secretary reappoints UK Anti-Doping board members
Maria Miller has agreed to reappoint Phil Carling, Janice Shardlow and Justin Turner QC as members of the UK Anti-Doping board.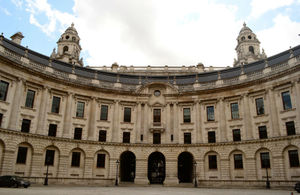 The Secretary of State for Culture, Media and Sport has Phil Carling, Janice Shardlow and Justin Turner QC for a second term as members of the UK Anti-Doping board.
UK Anti-Doping is responsible for ensuring sports bodies in the UK are compliant with the World Anti-Doping Code through implementation and management of the UK's National Anti-Doping Policy.
UK Anti-Doping's functions include an education and information programme, athlete testing across more than 40 Olympic, Paralympic and professional sports, intelligence management and exclusive results management authority for the determination of anti-doping rule violations.
Biographical details
Phil Carling
Philip is a former Chief Executive of Nottinghamshire and Glamorgan County Cricket Clubs and was a member of the Test and County Cricket Board from 1978-1990. Philip is an experienced business consultant who has worked successfully with a number of organisations from the public, private and voluntary sectors. Philip was Chair of UK Sport's Remuneration Committee, a member of UK Sport's Audit Committee and Major Events Panel. He was Chair of the NADO Project Board created to oversee the establishment of UK Anti-Doping. He is currently Vice-Chair of UKAD and Chair of the Audit Committee
Janice Shardlow
Janice is General Counsel at the British Equestrian Federation. She has worked in the legal sector for over 25 years in private practice, legal education and sport. She is a specialist arbitrator on the Sports Resolutions Panel and a Member of the Judicial Commission of the International Hockey Federation
Justin Turner QC
Justin has a PhD in Immunology from Cambridge University and is a QC. He is a member of GTAC, the department of health advisory committee on gene transfer and stem cell technology. His particular specialty is technical disputes cases concerning life sciences and in particular intellectual property disputes.
Published 5 December 2013